'Jane the Virgin' Is the People's Choice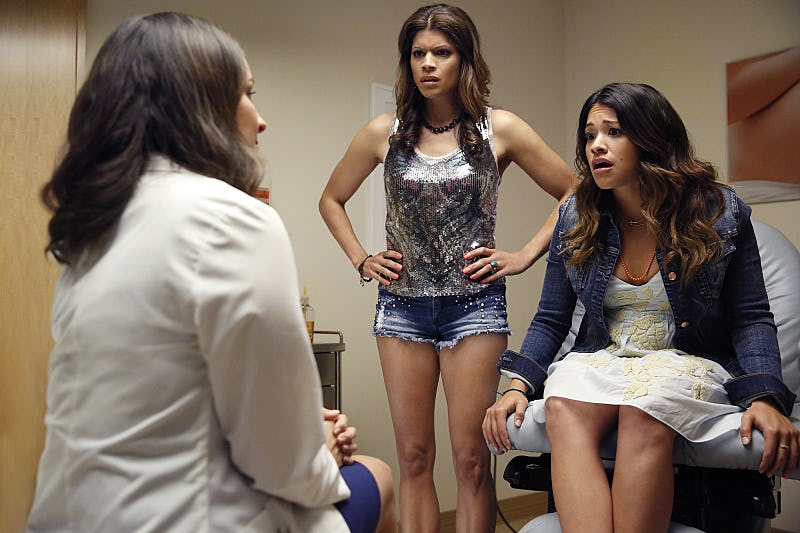 It seems so strange to say this, but The CW is really on its way up, people. With its recent success in viewership with The Flash and the Golden Globe nominations for new comedy Jane the Virgin and star Gina Rodrioguez, things are definitely looking better and better for the perpetually fifth place, on the cusp of big-time network. The CW's newest hit comedy has been gaining attention left and right from critics and viewers and on Wednesday night, Jane the Virgin took home Favorite New TV Comedy at the People's Choice Awards over major network shows like black-ish, Cristela, Marry Me, and The McCarthys.
To be fair, most of the other comedies in the category, outside of the hugely successful black-ish, haven't really been very well-received either critically or commercially. While Jane the Virgin is slightly lacking in the viewership department, at least more so than Favorite New TV Drama winner and network-mate The Flash, the series has heart, charm, and a fantastic performance from Rodriguez. It's easy to see why Jane has claimed the hearts of critics and enough viewers like myself to fight for the show to continue on and hope for a second season.
Unfortunately, the People's Choice Awards telecast spent too much time on strange, unfunny bits and sketches with hosts Allison Janney and Anna Faris (both of whom usually deliver comedy gold, but didn't on Wednesday night). It lead to a bad balance, with few winner announcements and many commercial breaks, so audiences weren't able to see the cast and creators of Jane the Virgin take the stage and give their thanks to their incredible crew and writers, as well as the fans who voted for this little show that could.
While it seems like Jane the Virgin and Rodriguez are dark horses for their Golden Globe nominations, it's nice to see the series get the recognition where it matters the most, from their loyal fans. The CW better get it together soon and give the series a Season 2. Come on guys, haven't they done enough at this point?
Image: Greg Gayne/The CW