MeUndies Releases Line in Collab with Young & Sick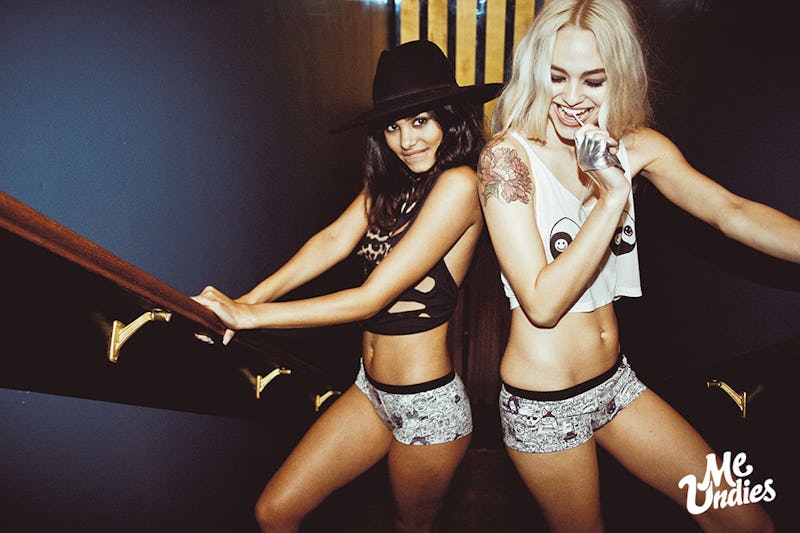 Plain white underwear is definitely out, and MeUndies' collaboration with Young & Sick will save your skivvies drawer from any boredom. Every month, MeUndies collaborates with a tastemaker or influencer to create a new, limited edition, special design of undies. They've previously worked with Cavern, street artist Curtis Kulig, Fair Isle, and many more, but this month's collab is especially cool.
Young & Sick is often dubbed as "a double threat to both art and music." Their lead designer, Nick van Hofwegen has created album art for Maroon 5, Robin Thicke. Foster the People, and has painted a 148 ft. mural — the largest artwork on the West Coast. Now, he's bringing those talents to your underthings.
The new line is called "Faces" and is meant to provide confidence to those who wear them. Encouraging all people to stand out in the crowd and be themselves, they have free shipping to US and Canada. In fact, they state on their site MeUndies wants you to be confident enough to show your undergarments even when business calls. Each order of MeUndies line with Young & Sick comes with a free USB of MeUndies' favorite Young & Sick tracks.
If not for the comfort, the confidence it promises or the cool print of the underwear, I'm interested in ordering a few pairs for the music!
Order your pair here!
Images: MeUndies (3)