10 Small Cities to Add to Your Travel Bucket List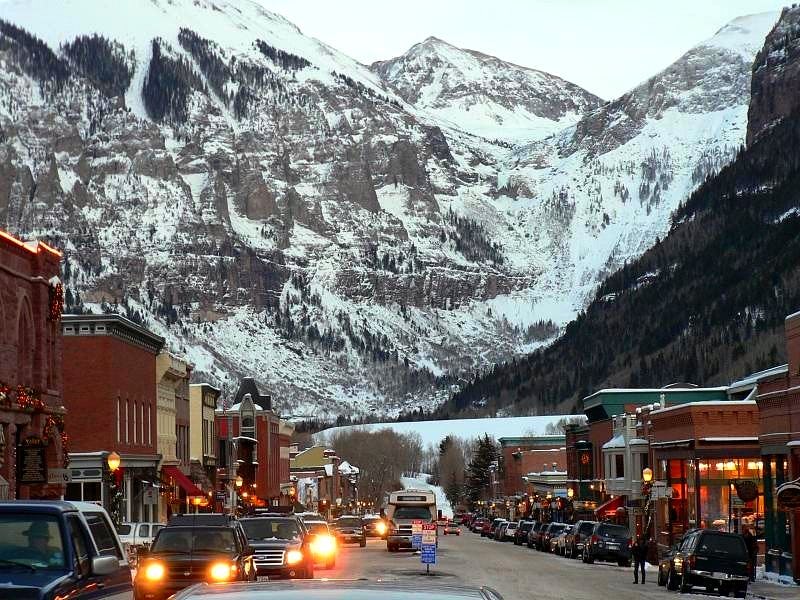 America truly is a melting pot — not only of people, but of places. And while this beautiful country is made up of some of the most beloved cities in the world — San Francisco, New York City, Chicago, and the list goes on — you might be surprised to find out that there's a whole lot going on outside of these giant metropolises. Small and secret American cities have an undeniable charm to them, and often a plethora of history that goes hand-in-hand — and I'm about to tell you about some of the best.
Small cities may be limited in size and population, but sometimes isn't that just what you're looking for? A weekend getaway to a tiny town can be refreshing, and with so many cool points of interest on the U.S. map, there's really no excuse not to go exploring. The United States is a playground of landscapes, and there is no shortage of deserts, forests, beaches, mountains, and plateaus to back that up. From the Pacific Northwest to Southern California, the steep slopes of New England to the sunny beaches of Florida, it's time to start experiencing America in all her glory, tiny towns and all.
1. Telluride, CO
Population: 2,500
You may know about Telluride for its famous annual film festival and steep slopes for skiing, or you may not know about Telluride at all. While tourists tend to flock to the tiny town for the aforementioned events, its resident population comes in at just under 2,500, making it one of the tiniest cities on the grid. Nestled nicely in the Colorado mountains, Telluride has an old-time feel and some of the cutest streets you'll ever walk. The breathtaking canyon views make for a picturesque stay, especially for a town that is only one mile long.
2. Idyllwild, CA
Population: 4,000
Located in inland Southern California, about 20 minutes outside of Palm Springs, Idyllwild can be found after a steep and winding drive up into the mountainous landscape of Riverside. This small city, with a population of 4,000, is the perfect getaway for those in need of a little fresh air and a break from the hustle and bustle of city life. Spend a day hiking up Suicide Rock, catching a flick in the town's one movie theater, or listening to some live, local jazz music.
3. Williamsburg, VA
Population: 15,000
Williamsburg may not be the smallest town making this list, but with a population of 15,000, it still makes for a close-knit community. Known for "Colonial Williamsburg," the restored part of town that houses historic buildings, frequent reenactments, and recent reconstruction, it can feel like you're stepping back in time to America's earlier colonial roots. While modern establishments have obviously made their way into the tiny town, they're hidden out of the street's main line of sight, meaning everywhere you look, you'll be transported back in time.
4. Sedona, AZ
Population: 10,000
A two-hour drive south of the Grand Canyon, Sedona provides a classic Western feel, surrounded by astonishing canyons and colorful rock formations that are hard to look away from. This town has a new age feel to it, filled with mellow but eclectic residents who spend their summers swimming in water holes and mountain biking their way through the scenery.
5. Newport, RI
Population: 25,000
With a population about the size of a large university, Newport, RI makes for a seaside paradise that is as small as it is beautiful. Walk the piers, check out the town's mansions, or stroll down the vintage-inspired streets. This little city is so lovely that it actually served as a summer getaway for multiple presidents, including Dwight Eisenhower and John Kennedy. Not too shabby.
6. Beaufort, SC
Population: 13,000
Beaufort, SC is as southern a city as you're going to find in the United States, and there's no denying the small town's beautiful architecture and crumbling ruins. Filled with marshes, blue heron, and 19th century mansions, you might feel like you're in some old-time Hollywood flick.
7. Ketchum, ID
Population: 3,000
Ketchum has a couple claims to fame, including being home for some time to Ernest Hemingway and, perhaps more famously, hosting the Trailing of the Sheep Festival for four days every October. However, even if you can't make it to the well-known festival, Ketchum is still worth the trip, boasting more than 20 different art galleries and numerous lectures, not to mention it's just a stone's throw away from Bald Mountain, affectionately known as Baldy.
8. St. Augustine, FL
Population: 14,000
Orlando and The Keys tend to steal most of Florida's tourist hype, keeping St. Augustine a well kept secret from most. This gem of a city was the oldest city that remained occupied by the Europeans in America, and you can certainly tell when taking in the Spanish-influenced design. Filled with old-world aesthetics and easy to travel by foot, this coastal city is a true beauty and one worth exploring.
9. Gatlinburg, TN
Population: 4,000
With an aerial tramway providing a near perfect view of the small town, Gatlinburg is truly a center of attention located just on the border of the Great Smoky Mountains. Aside from having a great location, this city is filled to the brim with wildflowers and lush green forest. On top of that, it provides the perfect home base for whitewater rafting, visiting one of the top U.S. aquariums, and mountain hiking. Oh, and did I mention it has a haunted house?
10. Langley, WA
Population: 1,000
The least populated town on this list, Langley makes up in coastal beauty what it lacks in people. Located on a bluff on Whidbey Island, Langley truly encapsulates the wonder that is the Pacific Northwest. Resting against Puget Sound, filled with seaside charm, and home to a couple of wood-carved totem poles on the beachfront, there may be no better destination for some fresh air and self-restoration.
Images: Lilliana Maya, Don Graham, Joe Ross, Joey Lax-Salinas, Henry de Saussure Copeland, Spunkinator, Matthew Paulson, Judy Baxter, Jasperdo/Flickr; Getty (3)