J. Law Wants Katniss To Get a Makeover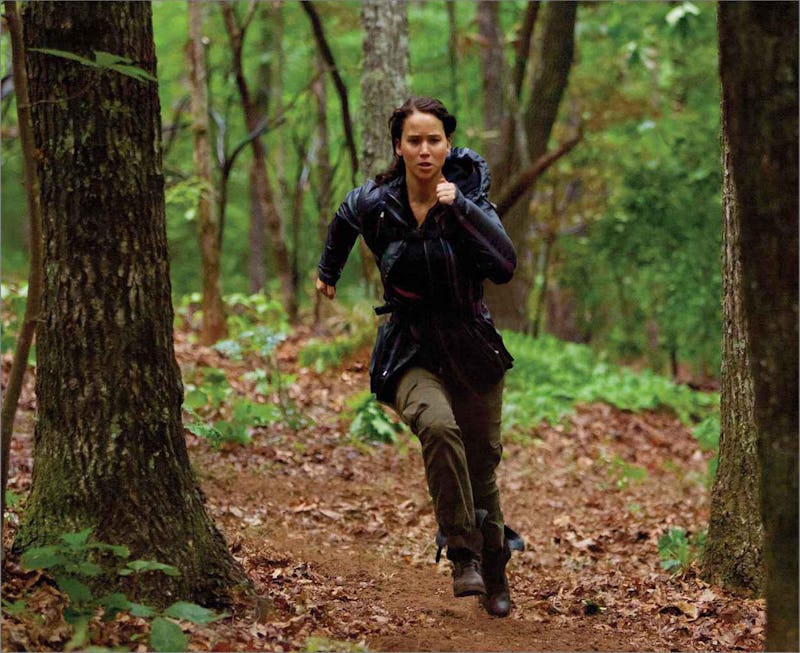 Wow. You think you know someone. In an interview with Empire magazine, Jennifer Lawrence discusses Hunger Games: Catching Fire's director Francis Lawrence (the first film was directed by Gary Ross) — she thinks Lawrence is the "smartest decision the studio ever made" —and talks about the one thing she would change about her character Katniss Everdeen. Esqueeze me? Baking powder? Change something?
J. Law. How could you? AS IF THERE'S SOMETHING THAT NEEDS CHANGING.
When asked if she ever gets bored by playing only the coolest YA heroine ever, Jennifer revealed that yes, there's something that she's pretty freaking tired of. Is it the fact that Josh Hutcherson's Peeta is so tiny? Nope. Is it Liam Hemsworth's constant sexting on set that gets to her? Nope. Does Jennifer actually, truly hate cats and want nothing to do with them? Nope. Is she pissed that Catching Fire doesn't have a song and dance number where she can show off her mad skills learned during Silver Lining Playbooks? Nope. Is she just mad that Bradley Cooper's not involved? Keep dreaming.
The one thing that J. Law would change about Katniss is her hair:
I still love playing Katniss and am really looking forward to being her again. There's honestly no part of it that I'm bored with… Actually thats not true. I am so bored with her braid. I keep asking, 'Can't I just wear my hair differently?' But they keep saying no.
Ohthankgodit'sjustthebraid.
Now that she mentions it, it is a little weird that all-powerful, no frills Katniss wouldn't give herself the Miley with a knife found in the Cornucopia. Seems like that'd be a pretty practical move. Anyway, rest assured: Jennifer isn't changing anything about Katniss, braid or otherwise.