When Is 'Major Crimes' Season 4 Premiering?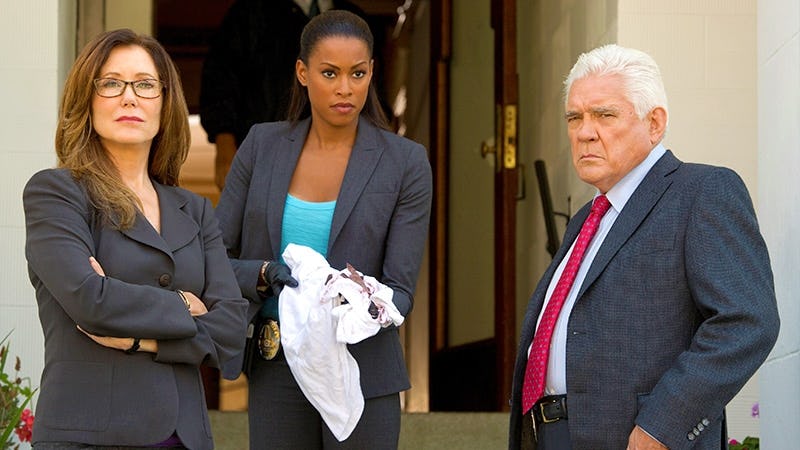 It's unusual for a TV show to end its season in January, when other shows are just returning from a winter hiatus, but so far, it has been working pretty well for TNT's Major Crimes. The third season, which concludes on Jan. 12, has been bringing in such high numbers for a cable scripted series that the show has been renewed for another season. So, while it might be jumping the gun a little bit, you might be wondering when Major Crimes Season 4 will premiere on television.
If things go according to plan, the Major Crimes Season 4 premiere isn't too far off. Season 2 ended its run just as Season 3 will — in the middle of January. If Season 3's premiere date is any hint as to when we can expect the show to return for a fourth season, then we might see Season 4 as early as the first week of June 2015. Season 2 and 3 both premiered in June of their respective years, and that schedule has been working so well for the show. Plus, how many other scripted TV shows do you know that air new episodes during the summer? (Answer: None.) It wouldn't be surprising if Season 4 also premiered in June of 2015, so stop your worrying and sleep well at night.
The Season 3 two-hour finale will bring back a familiar face to those who have followed the show since its Closer days. Billy Burke, who plays serial rapist and murderer Phillip Stroh, will return asking for a new deal in cooperation with future crimes the Major Crimes Division may face. Before Stroh was discovered to be a serial rapist and killer, he defended people who were accused of sex crimes. His presence in the third season finale could lead up to a cliffhanger that will leave viewers counting down the days until Season 4 begins.
Images: TNT; Giphy