Where To Find 'Empire's Unforgettable Music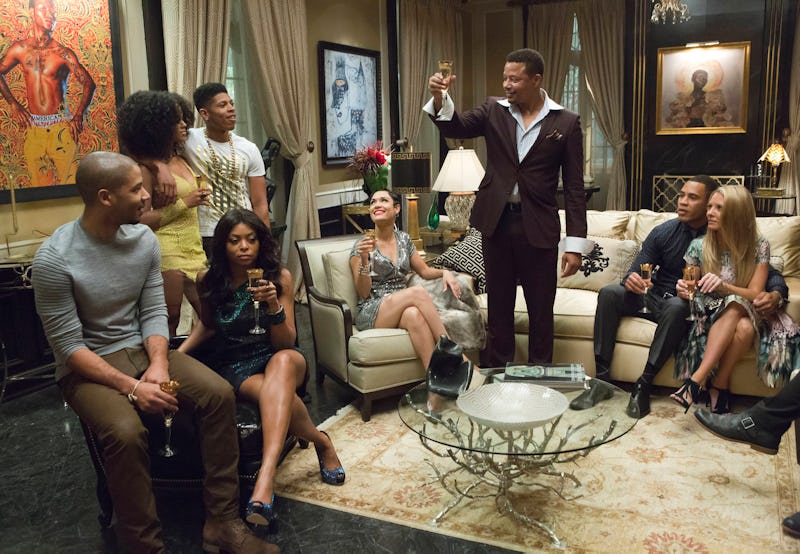 Empire is the new soapy, Dynasty-with-rap, huge hit show from FOX. And while its biggest draw is easily the star-studded cast, you've probably become hooked on its music too. There are many songs the series not only shows Lucious and the family producing, but uses as its score, and you can find the Empire soundtrack online. If you love the show's singles, you'll have no problem tracking them down. And they've got you covered no matter what online platform you prefer. You can stream it for free or buy each track, whichever you prefer.
There are a few other musical cues on the soundtrack, but the show's instrumentals haven't been made available yet. But they may be working on that over at FOX — composer Fil Eisler hasn't said much about his Empire sound, but you can listen to some of his other work online. But if you're disappointed by that, listen closely, and they sometimes use their original songs to score the background of the scenes. For example, in the pilot, "What Is Love" led directly into Jamal and Hakeem's impromptu performance of "Live in the Moment," just one example of how they turned the original music into an original soundtrack.
The show also uses real music in he background that I can totally believe Lucious or Hakeem would be listening to in the club or on the radio. They've worked in a little extra sound to add to the show's original music. Music industry types always listen to new stuff, so it would seem weird if the show was silent unless Jamal or Hakeem was singing.
For example, it was hard to ignore "Fool for You" by Cee-Lo Green covered by Alice Smith in the background of a scene where Cookie takes control of Lucious' friend and goon.
If you want absolutely everything wrapped into one package: the original songs, the instrumental soundtrack, and the songs they've licensed to play in the background, you'll have to wait until the first season is over in May to see if FOX makes good on their promise and releases the whole thing on CD and iTunes. But all of the original tracks can be purchased or streamed right now. All five of the original songs from the pilot are free for Spotify subscribers, and can be purchased individually from iTunes. And as a bonus for early adopters of the show, they're making a digital download of "No Apologies" available via their site.
Image: Chuck Hodes/FOX