New 'Avengers: Age of Ultron' Trailer is Here!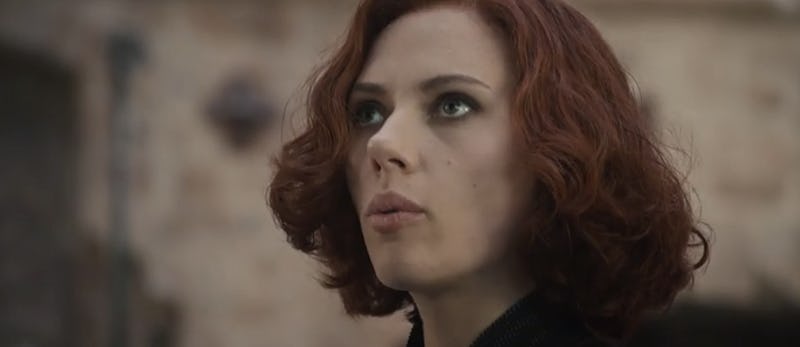 It's been quite the build up, but we finally have another look at Avengers: Age of Ultron. The new trailer features all of your favorite superheroes back in impeccable form, plus a handful of new guys you've only seen stills of. The trailer focusses on all of the Avengers we've grown to love, but takes a closer look at Black Widow (Scarlet Johansson) as she battles her way through the cityscape of ruin. We also get a closer look at Andy Serkis' mysterious role — and no, he's not in full CGI form. James Spader is our main baddie, and he's also present for the party.
Marvel devotees still have to wait until May 1 to see the latest installment, but now that 2015 is finally here, the long wait doesn't seem so impossible. For the uninitiated, the film follows: "When Tony Stark tries to jumpstart a dormant peacekeeping program, things go awry and Earth's Mightiest Heroes, including Iron Man, Captain America, Thor, The Incredible Hulk, Black Widow and Hawkeye, are put to the ultimate test as the fate of the planet hangs in the balance. As the villainous Ultron emerges, it is up to The Avengers to stop him from enacting his terrible plans, and soon uneasy alliances and unexpected action pave the way for a global adventure."
Watch the brand spankin' new spot, below:
Image: Marvel