Watch Jimmy Fallon & Charlie Day Fail Miserably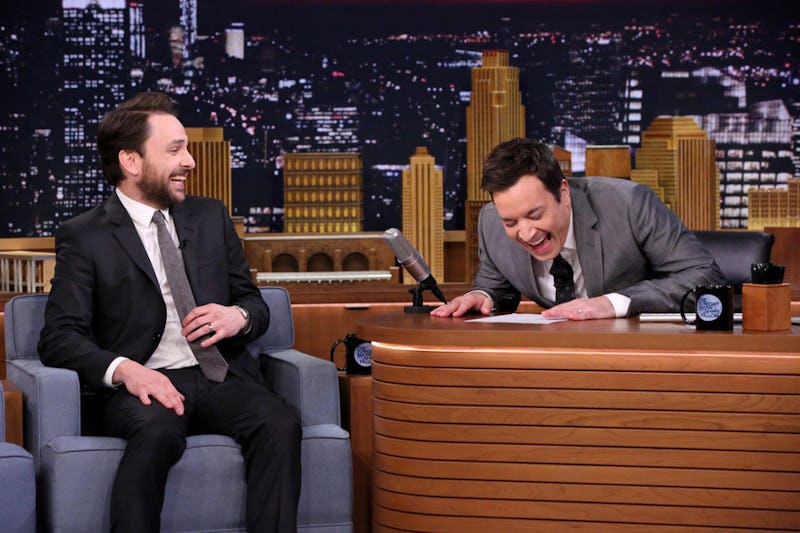 When Charlie Day and Jimmy Fallon played five-second movie summaries on The Tonight Show, their goal was to beat Andy Samberg's previous record of four correct answers. Instead, they gave us something even better: five minutes of complete fails. Although they started off strong with Guardians of the Galaxy — "a fox and a tree are in outer space," which is only half correct since it's Rocket Raccoon — it was all downhill from there. Day's main issue was that he probably hasn't seen any kids' movies... ever. He guessed Ghostbusters instead of Big Hero 6 when Fallon referenced a "puffy white robot," and "puppet liar" did not bring him to Pinocchio.
The struggle was real for everything in the game, including a failed high-five at the end, but Day and Fallon are great together. Maybe the host should put Day in the box of lies next time or play some game involving throwing things or racing. At the end of the day, their fails are wins for us, and this is a game I'm going to incorporate into my next party. Note to self: a guy in a wheelchair does not immediately equal The Theory of Everything. Thanks for that one, Fallon.
Image: Douglas Gorenstein/NBC