Lululemon Is Selling "Meditation Beads" For $108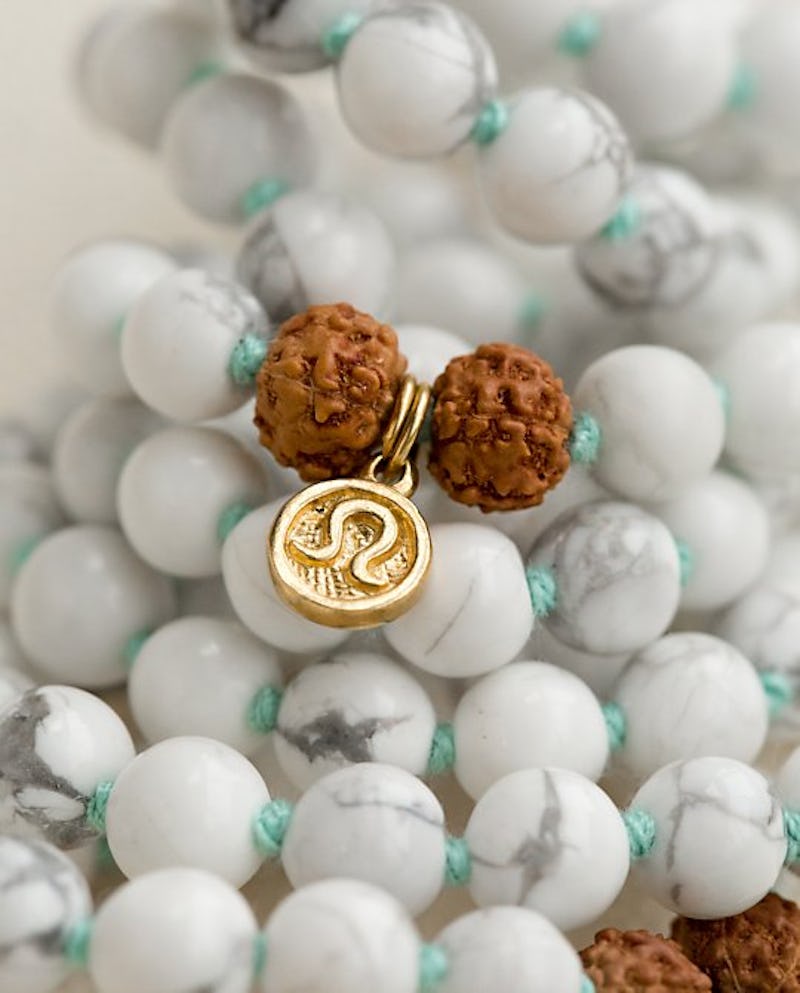 If you haven't been able to eke enough ~chill vibes~ out of your bi-weekly yoga class, you're in luck. Lululemon is selling meditation beads with a totally zen price tag of $108 to help you bring the peace home. Personally, I think spending that much on a mildly stylish tasseled necklace would make me freak the hell out in a very un-zen way, but hey. Whatever your inner yogi is telling you to do, right?
The Practice Patience Mala meditation beads were produced for Lululemon in partnership with Mala Collective and are "used to help focus the mind and set a mantra or intention in meditation, inspiring us to practice patience and #givepresence every day," according to the product description. They are adorned with white howlite beads, which "help us stay patient and overcome self-criticism," brown rudraksha seeds for "clarity, awareness and positivity," and a cute Lululemon logo charm which allows us to "peacefully accept our designer meditation bead problem instead of seeking help." (Okay, so I made that last one up.)
I'm not exactly a meditation expert, despite the fact that my parents and boyfriend keep begging me to become one so I can stop asking them ten times a day if I'm dying of rare diseases, but methinks being able to make rent is more calming than spending too much money on a string of mythical beads that may or may not help you feel #BLESSED.
From what I understand, meditation involves closing your eyes and trying not to think thoughts. Difficult? Yes. Requiring of fancy accessories that would make Gandhi laugh until he cries? No.