5 Films You Didn't Know Were Hitchcock Remakes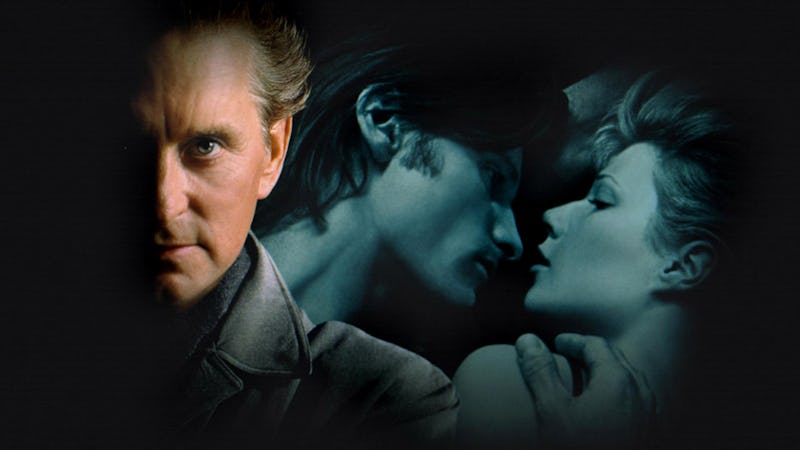 Poor Ben Affleck. After Argo re-set his career as a go-to Hollywood leading man, director, and producer, he didn't receive the "-aissance" suffix. Affleckaissance? Benaissance? Ah well, nevertheless, his list of highly-anticipated and critically well-received projects continues to grow. After the success of 2014's film adaptation of Gillian Flynn's Gone Girl , the team behind the film are getting together again for another remake. However, this time around they're taking on the master of cinematic suspense: Alfred Hitchcock. According to Deadline, Affleck, along with Gone Girl's director David Fincher and Flynn are working on a re-telling of Strangers on a Train (which, oddly enough, was also a novel adaptation by Patricia Highsmith).
In the new Strangers, Affleck will play the lead role of Farley Granger, an actor (!) who is in the middle of campaigning for an Academy Award (!!) and is helped out by a mysterious, rich stranger when his plane breaks down (!!!). In the original, Granger is a tennis player who hooks up with a society woman while he's planning his divorce... and a few murders. So just in case you were worried this new project wouldn't have as much sexual intrigue or stabby-stabs, set your mind at ease. This one is going to be another doozy.
Strangers is among a bevy of Hitchcock remakes. Though many have tried and failed to outdo, or even do justice to the great work of Hitchcock, Affleck, Flynn, and Fincher are just the right people up for the task. Though you might know that modern remakes of Psycho and The Birds are direct descendants of Hitchcock originals, there are plenty you may not know are from one of cinema's most beloved filmmakers. Take a look:
A Perfect Murder
This sexy Michael Douglas and Gwyneth Paltrow 1998 remake of Dial M for Murder is all about infidelity, money, and sexy sex sex times. Catching a theme here?
Disturbia
Leave it to Shia LaBeouf to ruin one of the great classics, Rear Window. There's a much better version in The Simpsons episode "Bart of Darkness."
Flightplan
A much more successful take on Hitchcock, in this reinterpretation of The Lady Vanishes, Jodie Foster plays an engineer whose daughter goes missing on board a plane.
Mission Impossible II
It's essentially the same movie as Notorious , just with a lot more lasers.
What Lies Beneath
Apparently Rear Window is a popular movie to remake, re-imagine, and re-interpret. At least this one is actually good.
Images: Warner Bros.,Touchstone Pictures, Paramount Pictures, Dreamworks (2)