Preview Next Week's 'Broad City'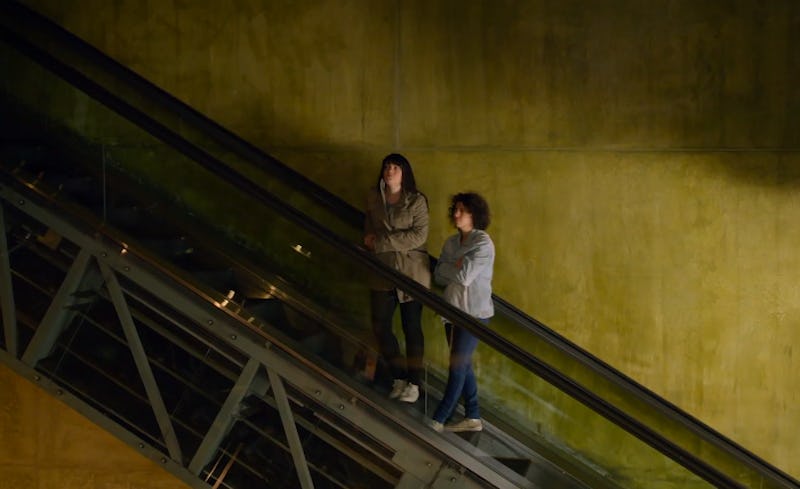 You gotta get creative when you're a broke twentysomething. Learning how to make top ramen fancy, for instance (pro-tip: Add an egg while you're boiling it). It can also result in some miiiild scamming of the Hollywood system. Mild, I swear. Here, let Abbi and Ilana of Broad City act it out for you. Season 2 premiered Wednesday, and now you can look ahead to what's to come and relive a couple of the premiere's best moments.
The new clip from Broad City Season 2, Episode 2 (titled: "Mochalatta Chills") shows us Abbi and Ilana enjoying a movie day. Their film of choice: Fang For a Fang, starring Chris Rock as a werewolf-hunting werewolf. Also: Some movie where a (presumed) high school principal is banning some kind of romance. Then some third one that sounds like an action movie but is way more notable for what Abbi pulls on Ilana.
You can also rewatch two fave clips from Wednesday's premiere, including that beautiful (and waaaay too accurate) move through the subway cars. Also: That time they smoked up a bunch of NYU freshman.
It's really good to have these ladies back. They certainly are a mighty pair. Experience/re-experience some of their antics below.
From next week:
From the premiere:
Image: Comedy Central