What Happens When A Man Wears Makeup For A Week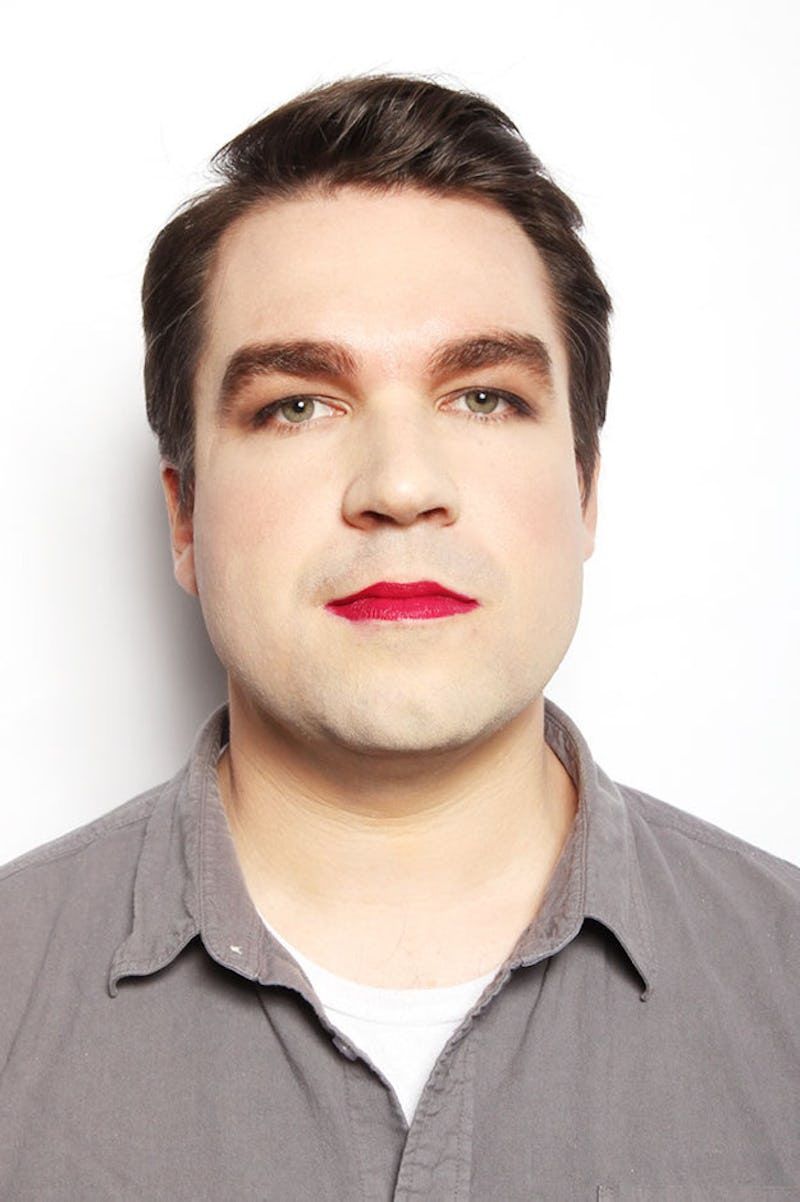 Today's society is increasingly progressive on issues of gender, but we still have plenty of work to do. For one thing, although women adopting masculine styles of dress has long been widely accepted, men still get the major side-eye if they sport traditionally "feminine" looks out on the street. BuzzFeed recently conducted an experiment regarding what happens when a man wears makeup for an entire week and, unfortunately, the results are pretty much what you would expect.
Isaac Fitzgerald, a BuzzFeed Books editor teamed up with BuzzFeed Life beauty editor Augusta Falletta to try out a series of makeup looks over the course of one work week. He starts out with just a little mascara and some under-eye concealer on day one, and by day five he's rocking a full on Hedwig and the Angry Inch–style face (no, seriously — he really does look a little like Michael C. Hall).
As anticipated, the reactions became more extreme as the makeup got more dramatic. People largely appeared silently bemused (although there was at least one homophobic slur directed at Fitzgerald). But the most interesting part of the article was actually Fitzgerald's own — refreshingly open-minded — thoughts and feelings about trying out a look that is so widely considered to be for "ladies only. Drag queens. A man should go out into the world with his blotchy skin and the dark bags under his eyes. It's expected," he writes. Its interesting to see what happens when a man subverts that expectation by bucking tradition. At one point, he even admits that touching up his face with product actually feels kind of...good.
Image: Lauren Zaser/BuzzFeed Life
As far as lasting effects go, Fitzgerald recorded that, at the very least, he pays more attention to makeup now, even if he's not about to start working foundation into his daily routine. "I find myself noticing other people's makeup more and more. Cat eyes, contouring, lip gloss, blush, etc. I even notice which men could maybe benefit from a little makeup themselves. Even out that skin, son. Match your eye color to some eyeliner, man. Maybe fill in those patchy eyebrows, bro!"
Image: Lauren Zaser/BuzzFeed Life
Head on over to BuzzFeed to read the entire piece.
Images: Lauren Zaser/BuzzFeed Life(2)