The SAGs Awards' 'Affair' Snub May Be Due To Age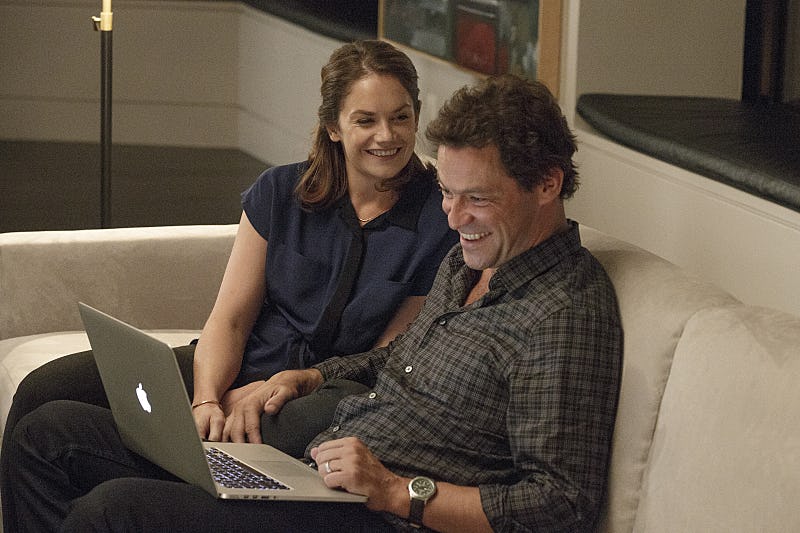 The Screen Actors Guild Awards have a reputation for being one of the more serious awards shows around, but they have their own neuroses and internal prejudices that impact their decision making. For example, Showtime's new drama, The Affair was snubbed by the SAG Awards, despite really capturing the hearts and minds of the Hollywood Foreign Press Association, who awarded it the Best TV Drama Golden Globe. The HFPA also gave Ruth Wilson a Best TV Drama Actress Globe for her performance. But the SAG Awards didn't even nominate The Affair, so it won't be able to turn that distinction into a streak.
I watched The Affair, and while I did enjoy a lot of it, especially the supporting performances from Maura Tierney and Joshua Jackson (Lisa Miller and Pacey: really great actors, as it turns out), I'm not sure the whole season really gelled by the time it concluded. Like, what was up with that detective? The whole season, he's investigating Scotty's murder, which happened years prior? And he never even thought to double check what happened to Noah's car on the night of the murder??? It hasn't all added up yet, even though it was a great showcase for its actors and for spending summers in the Hamptons.
Still, it would make sense for a show that boasts its performances as its biggest strength to have made a bigger impression on a panel of actors. But while Showtime's drama greatly showcased its cast, that can't change what appears to be a big factor in the SAG's decisions, which is that The Affair is a brand new show. The Golden Globes love to reward new shows. Look no further than Brooklyn Nine- Nine's win last year. Homeland's fantastic debut season was rewarded by the HFPA first, long before the Emmys caught up and gave the second season top prize. The SAG Awards, by the way, never nominated the series. Claire Danes won a SAG Award once, for Season 3 in 2013, but by then, her cry face was already a meme.
And even though the SAGs come across as a classy affair, they're really pretty populist. At this point, they love nominating Modern Family actors as much as the Emmys do. New shows often take a while to work their way onto the SAG ballot, especially if they're small cable series the way The Affair is. Even Dominic West's last American series, The Wire, never received a SAG Award nomination, let alone a win. And that show has one of the greatest television ensembles in history — if not THE greatest.
So even though The Affair didn't make the list of SAG Award nominees this year, it still has the chance to be recognized further down the road, and even go down in history as one of the greatest dramas of all time.
Images: Mark Schafer/SHOWTIME; Giphy (2)