'Preachers' Daughters' Cast Gave Us Some Spoilers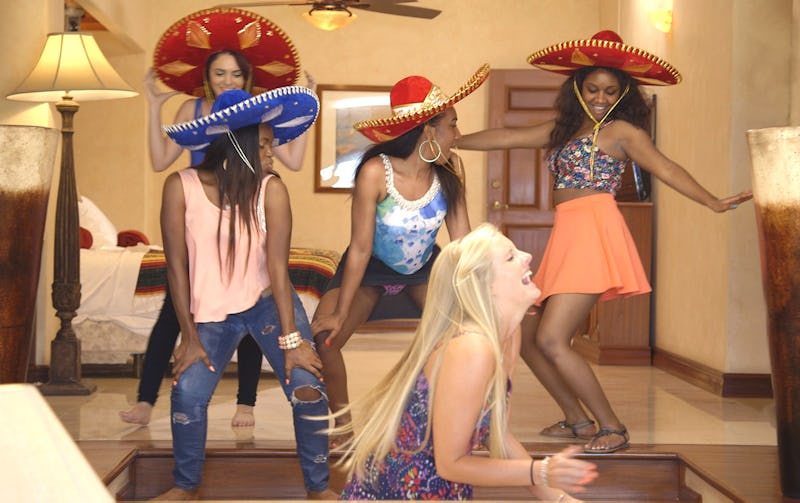 The new season of Lifetime's Preachers' Daughters premieres on Friday, Jan. 23 at 10 p.m., and this time around, things are going to be very different. In Season 3, nine young women are moving into a house together — in Cabo San Lucas — to perform missionary work, and let's be honest, enjoy what the nightlife has to offer. From just one watch of the trailer, it is obvious that while the girls do spend their days helping those in need through their sponsored church, some of them also really enjoy the clubs, bars, and everything else that comes with Cabo — as they should! I asked some of the cast if they could give away any spoilers for this season, and while they kept the majority of drama tight-lipped, they were able to give some Preachers' Daughters spoilers through emojis that should hint at where this season is headed.
So how do the girls acclimate to Mexico? Do any of them have a difficulty following their parents' Christian beliefs? Does everyone act like an angel, or is there some serious drama that goes down while in Cabo? Are there any nights that will put Real World to shame? (Hint: You betcha!)
Here's what some of the cast had to say (well, text) about what we can expect from the upcoming season of Preachers' Daughters.
Lolly:
Kayla:
Kristiana:
Tyche:
Cierra:
While some of the responses are more tame than others, a common emoji is the devil, which is intriguing to say the least. From the looks of it, the alcohol and faith will be flowing, and since everyone chose the fist emoji, don't be surprised if a few punches are thrown. At least everyone's emoji chains seem to end on a positive note, so no matter how intense things get, Preachers' Daughters Season 3 should provide a satisfying conclusion.
Images: Lifetime; Allison Piwowarski (5)