How Does The 'Friends' Apartment In NYC Look IRL?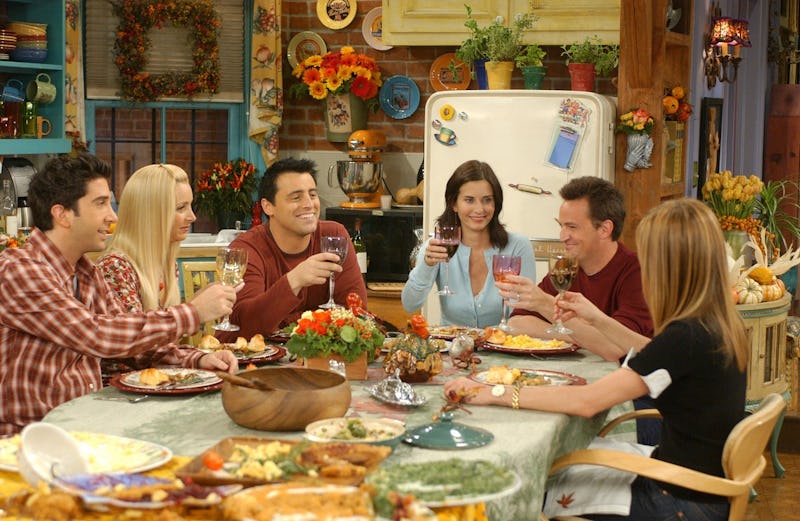 Listen, guys: I'll be there for you, because you're there for me too, or whatever — we all know how the Friends theme song goes (despite all you weirdos who watch the opening credits without the music). Consider those lyrics very applicable right now, not only because I really like the Friends theme song, but also because I'm about to help you out. Look, I know you're just as nosy and curious and preoccupied with fictional worlds as I am, and since I care about you all, I took the liberty of taking on one of the hardest hitting research projects any Friends fan can face: Where exactly is Monica's apartment in Friends? And, furthermore, what does it really look like? It's an iconic building both in the show and in pop culture in general, so this is a big question.
The answer, thankfully, does not disappoint — because, well... turns out, it sort of looks exactly as the show pictured it. Even now, over 20 years after the show's premiere!
So, how do I know this? Simple: In the season 4 episode "The One with the Invitation," it's revealed that the building Monica, Joey, Rachel, and Chandler all occupied is located at 495 Grove Street. While that is most certainly a real address... that "real address" is in Brooklyn, not Greenwich Village. So, that's a bust. But! The building and location are real, despite the invalid numbering: The building is in between Grove Street and Bedford Street, and the actual address that you're going to type into your GPS after this so you can hike on over there is 90 Bedford Street, New York, NY 10014, according to Four Square. It's also the address of The Little Owl restaurant that sits underneath it.
Here's what it looks like in the most recent picture taken in 2014, per Google Maps:
For reference, here's what it looked like in the show:
And for a bonus, just because I like you guys so much, About.com lists the apartment building Ross and Ugly Naked Guy resided in at 12-21 Grove Street.
And, Google Maps says it looks like this:
And the shot of the building from the series, for comparison:
So, there you have it. But please, one request: If you do go to The Village and you decide you want to live there, don't try to bring a couch up the stairs by yourself. Hire a mover, because we all know how that goes. (PIVOT!)
Image: NBC (3); Google Maps