National Readathon Day is Tomorrow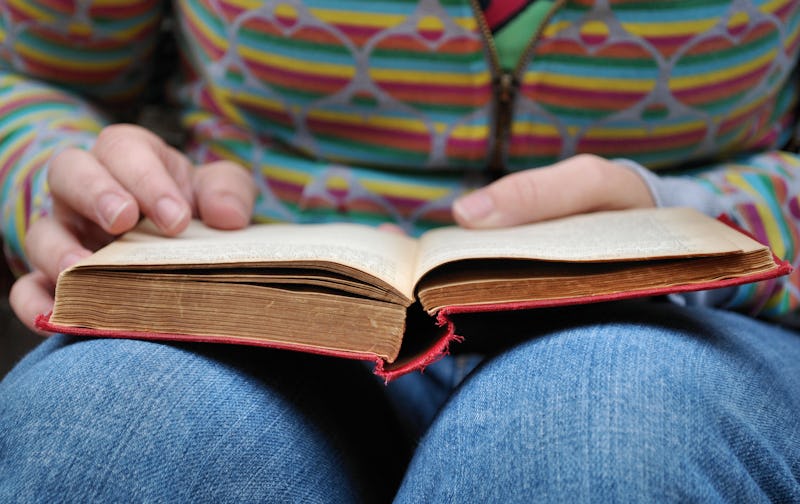 Mostly, –thons are the worst. The first person to complete a marathon died immediately after. Telethons last just as long and all you get is the brief appeasement of your First World guilt and a tote bag. And Ironman triathlons are like, super hard. However, there is an exception to –thon suckiness: The first ever National Readathon Day is happening tomorrow and if you made it to the end of this paragraph without sounding out the big words, you're ready.
National Readathon Day is a new event to promote literacy and just good, old-fashioned book reading in America. To take part, read a book tomorrow from noon to 4 P.M. That's it. Options include reading on a park bench (wear mittens), reading in bed, reading with a fat cat, reading with cocoa. Or you can read with fellow readathoners at participating libraries and bookstores:
You can read Don Quixote. You can read Middlemarch. Screw it, you can read Fifty Shades of Grey. Your options do not include reading a magazine, reading the Internet, watching television, or snowboarding.
The National Book Foundation, GoodReads, and Mashable are sponsoring this nationwide day of reading, and the funds they raise will go to organizations that promote reading and improve literacy.
The money comes from readers who are comfortable hitting their friends up for money. Yup, you can get sponsored. It's going well. The National Book Foundation announced today they're close to reaching their goal contribution:
Since the event is promoting book awareness (much threatened in recent years by Facebook updates and YouTube videos of cats) we're encouraging you all to brag about your wordiness on Twitter. Tweet us at @Bustle and use the hashtag #timetoread and tell us what you're going to read. We'll think you're very clever.
Looking for more information? Here's organizer Jynne Martin talking about the event on C-SPAN.
Looking for book recommendations? Um, have you heard of Bustle Books ? We live to recommend books to people.