Renaissance Diseases, Climate Change, and Family Secrets: 7 Outstanding Paperback Releases to Read this June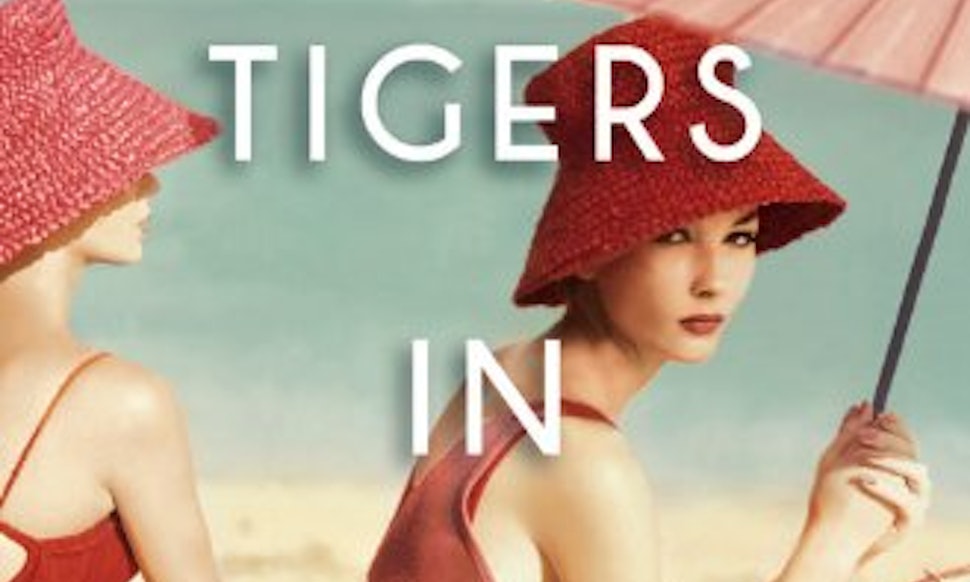 Some of last year's best reads see new life in paperback this month. Now you can haul 'em to the beach without breaking a sweat.
'Cause Nothing's Easier to Slip In Your Beach Bag
Some of last year's best reads see new life in paperback this month. Now you can haul 'em to the beach without breaking a sweat.
'Tigers in Red Weather' by Liz Klaussmann
If you find yourself missing the sultry parties, juicy secrets, and intricate relationships of The Great Gatsby, Tigers in Red Weather is your natural next read (there's even a Daisy!). In the wake of the World War II, cousins Helena and Nick head off to the opposite sides of the country optimistic for the future. Their discovery of family secrets and search for truth is told in an evocative and moving manner that makes this an easy page-turner.
'Flight Behavior' by Barbara Kingsolver
Kingsolver brings climate change to the literary world with Flight Behavior, a novel about a bored housewife, Dellarobia Turnbow, who is tired of life on a failing farm married to the boy who got her pregnant in high school. This book intertwines Turnbow's personal awakening with themes of rural life and environmental responsibility.
'How Should a Person Be' by Sheila Heti
How Should a Person Be is a witty and engaging narrative following Sheila, a divorced playwright living in Toronto, in her attempts at figuring out how to live. We'll leave you with just a few of the adjectives reviewers used to describe this book: Sexy, honest, strange, anxiety-inducing, funny, bold, idiosyncratic, colorful, titillating, and philosophical.
'Monkey Mind: a Memoir of Anxiety' by Daniel Smith
With an impressive blend of honesty, humor, and clarity, Smith's memoir unwraps chronic anxiety and its intellectual history. The triumph of the work is that in its pages we can see ourselves and those we know, and come out on the other side with a better understanding of the world.
'Tell the Wolves I'm Home' by Carol Rifka Brunt
Tell the Wolves I'm Home follows a confused teenager's search for understanding when her uncle Finn, her only point of real connection, passes away from a mysterious illness. Brunt's debut novel won a whole host of awards when it was released in hardback last summer, and is one with which you'll want to curl up and drift away.
'Cubop City Blues' by Pablo Medina
Cubop City Blues provides a poetic and colorful view into a different side of New York City, one shaped by refugees and jazz masters. The novel is narrated by "The Story Teller," a nearly blind boy caring for his parents dying of cancer by telling them stories of love, death and exile in Cubop City.
'The Book of Madness and Cures: a Novel' by Regina O'Melveny
Historical fiction meets girl power in this novel about a woman's search for her missing father and her determination to practice medicine in 16th century Venice. O'Melveny weaves in letters, medical history, and travelogues for an indulgent read.