There's A Yeti On The Prowl In Boston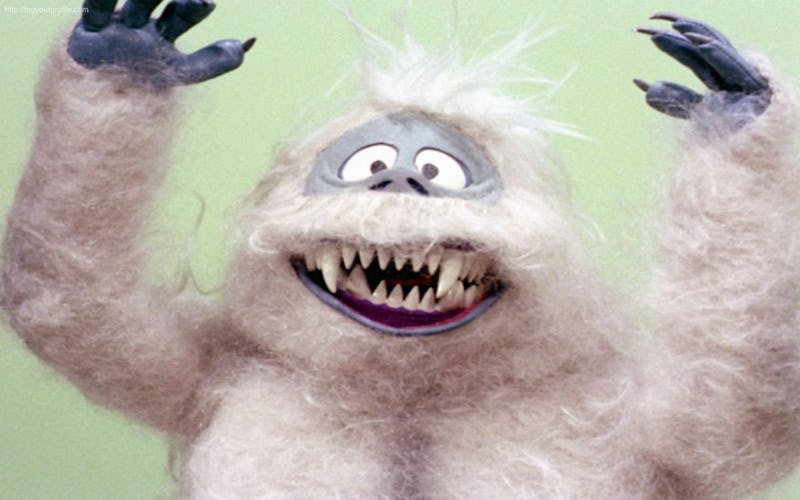 New York City may have gotten off easy, but the Blizzard of 2015 continues to pummel Boston on Tuesday morning as the snowfall continues to climb. Although most of the city's residents are still waiting out the snowstorm, there's one person who's enjoying the whiteout conditions a little too much: the Boston Yeti. Oh, and there's also a snow-loving ghost, if you wondered.
As the blizzard nicknamed Juno made its way through the Massachusetts capital Monday night, the Boston Yeti donned his best shaggy white fur and paraded through the snow-covered streets. He wasn't just going to sit this one out — he is a Yeti, after all. The Boston Yeti waits 364 days for this.
Despite the ominous, centuries-old folklore of the "Abominable Snowman," the Boston Yeti doesn't seem to be terrorizing residents. In fact, he seems to be doing his part to keep them safe, doling out safety tips to passersby and Twitter followers.
At this time, the Boston Yeti's whereabouts are unknown. He was last seen trying to catch a cab in Somerville, a city just outside of Boston. No one knows for sure if his cab hailing was successful, or if he just ended up calling an Uber driver instead.
And don't worry, kids, the Boston Yeti has your back. He'll make sure you get at least one snow day out of this.
We know that Boston — the birthplace of America, essentially — is overrun with ghosts, so I guess we shouldn't be too surprised that the Blizzard of 2015 lured out not only a Yeti, but also a snow ghost. As the Boston Yeti wandered throughout Somerville Monday night, a snow ghost named Snowst began creeping through yards, parking lots and usually bustling streets in my very own neighborhood of Brighton. He even stopped to take a selfie with a snowman.
So, that does make Snowst a friendly Casper-esque ghost? Well, it turns out Snowst doesn't just creep around at night. The snow ghost was spotted Tuesday morning, shoveling people's walkways and sidewalks while drinking out of an "I woke up like this" mug. You did wake up like this, Snowst, and it's beautiful.
As the Boston area braces for another foot of snow over the next 12 hours, we're sure the Boston Yeti and Snowst will continue to bring some supernatural cheer. Maybe they'll even team up as snowmageddon vigilantes, or, you know, shovel your driveway for a few extra bucks.
Image: YouTube