7 Tips For Taking Stunning Winter Instagram Photos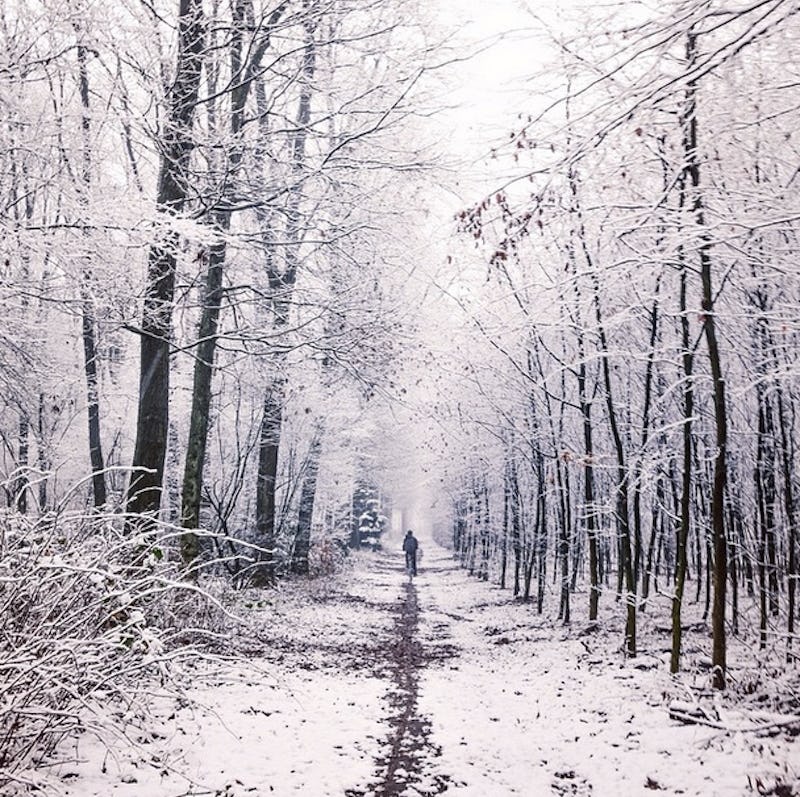 Winter might not be the best time for a lot of things, but it's definitely the ideal season to snag those breathtaking photos. Snow covering any landscape adds a touch of bliss, whether it's a few sprinkled flakes, or a blanket of snow — and the winter Instagram opportunities are kind of endless. Sometimes, you just have to put on those snow boots, get out, and capture the moment... and then share the experience with your loyal followers. But while choosing fun filters is one of our favorite parts about Instagram, an over-edited photo steals away the beauty of the natural image. Taking a great Instagram shot goes beyond which filter you use, so this season, make it a point to learn how to take Instagram pictures like a pro. Don't let your perfectly captured moment be overlooked in busy Instagram feeds.
And just in case you need a few pointers, we've enlisted the help of some pros to teach you how to take your Instagram game up to the next level. Brothers Willem (@willemsizoo) and Bob Sizoo (@bob_sizoo) are Instagram experts who take incredible gallery-worthy landscape shots that are among the most beautiful we've ever seen, and luckily for us they're sharing their knowledge. Because while photos of your sleeping pet or morning latte might get a little boring (sorry, someone had to say it), stunning winter shots never will. Here are seven tips from the experts themselves on how to take the best photos possible this season.
1. Find an interesting subject for your photo
An untouched landscape all on its own can be beautiful, but it's even more interesting when you add in a surprising subject that immediately catches the eye, adding another dimension to an already stunning shot. Focusing on a random object or animal brings the background to life.
2. Make sure you have all your supplies
It's always good to make sure you're prepared — especially in harsh weather conditions. When taking outdoor photos in the snow, Bob Sizoo suggests taking a cleaning wipe for your camera or phone. Nothing ruins a shot more than a blurred lens.
3. Be fearless and get creative
Go beyond your boundaries. You never know what you'll find when you explore. Getting lost isn't always a bad thing (you know, considering you have GPS to find your way back). Visiting new places and capturing what you see will give your photo feed more variety.
4. Find a new angle
Something as simple as a reflection or a shadow can really make a photo stand out. Additional elements always make for a more interesting shot.
5. Brighten things up
When it comes to picking your filters, don't overdo it. You don't want to choose one that makes snow look yellow-ish or blue-ish. You still want the snow to be white, and the image to look natural. And NEVER overexpose your image. It only blurs out detail.
6. Know the golden hour
The golden hour happens right after sunrise and again just before sunset. As Willem Sizoo puts it, "the golden light can get you some pretty rad pictures." This is where #NoFilter comes in.
7. Have fun
Don't get so caught up behind the lens that you forget to actually enjoy the moment. Know when to put down the camera, because having a snowball fight is always way more fun than stressing out over finding the perfect filter.
Images: Willem Sizoo/Instagram