Etsy Redefines What A Handmade Good Is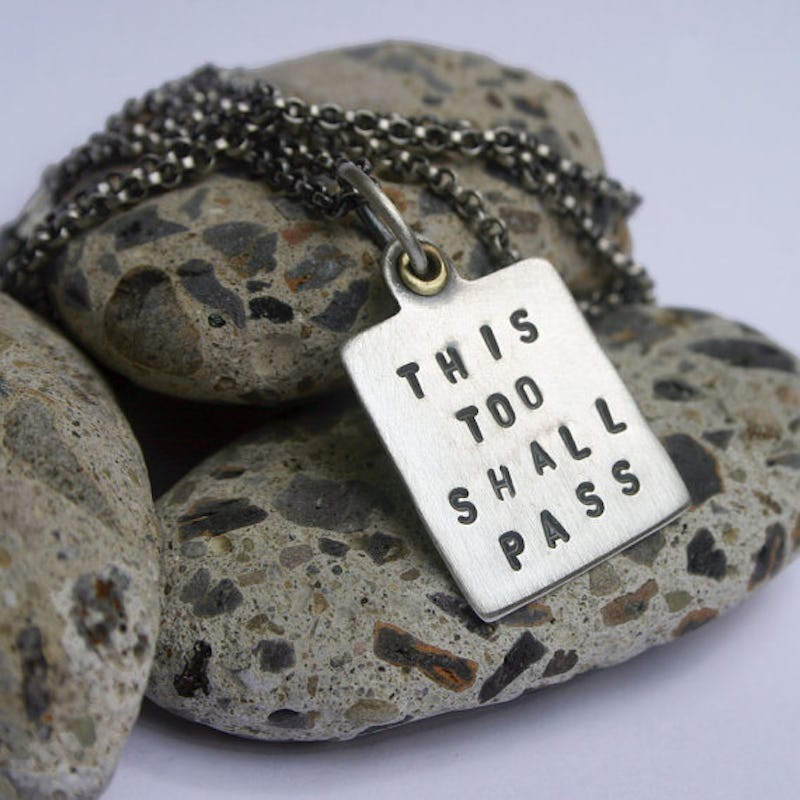 Solo Etsy sellers are looking at some major changes. The popular online marketplace made famous for selling handmade goods has changed its policy to allow items produced by "manufacturing partners," which could possibly create unfair competition on the e-commerce site.
Additionally, Etsy announced on Tuesday that vendors will also be able to hire a staff and a separate company to ship their goods.
Since its launch in 2005, Etsy has been struggling with the true definition of "handmade." According to TechCrunch, the policy previously allowed for "partial production assistance," but it confused many sellers, especially those who wanted to expand their businesses outside of their homes.
Etsy believes the change promotes the fairest and most seller-friendly guidelines. While some single-person Etsy stores are worried about what this will mean for their shop, others believe that it doesn't make that much of a difference, like Alecia Wesner.
Wesner is an independent jewelry designer that creates geometric necklaces, cuffs, and earrings from her Manhattan apartment. She doesn't believe this policy change makes "one bit of a difference."
"Let's face it — you'd be hard pressed to find any item that is truly 'handmade','" Wesner argues. "I sell jewelry that I make myself. This is considered 'handmade', right? My jewelry is primarily silver. I don't mine the silver myself — there's no silver mine in my Manhattan apartment basement. If I make multiples of a part, I don't pour the molds myself — there's no foundry in my apartment basement, either. I ship my designs in cardboard boxes that I buy online from a jewelry box supplier, and I am almost positive they are not handmade, and that the cardboard isn't hand pressed. 'Handmade' is such a loosely defined term."
Wesner seems to be in the minority, however. Many indie artisans are troubled by Etsy's attempt to make selling easier. Etsy shop owner Kristen Shearon isn't worried about how the changes will affect her business, but is concerned how the landscape of Etsy will evolve in the wake of these changes.
"Etsy is no longer Etsy. It's going to have a different mentality and it's going to affect how people will perceive the company," she says. Shearon runs Havok Designs, a small shop out of Hamilton, Mont. that specializes in handmade, laser-cut wooden jewelry and fashion accessories.
Shearon says that the decision was made without respect for what the marketplace's artisans and crafters wanted. "It doesn't seem like Etsy is really listening to the true creators. They're listening to the re-sellers, which is where they make a lot of their money."
She hopes that those who come to Etsy looking for genuine, handmade items will still be able to find them, herself included.
Those who would like to take advantage of Etsy's new policy change will have to apply for it. Etsy worriers can rest assured knowing that Chief Executive Chad Dickerson will not allow big corporations into the marketplace, which now has one million active sellers.
In Tuesday's publicly webcast Etsy Town Hall, Dickerson said, "If Ikea called me today and said 'We want to be on Etsy,' I'd hang up on them."
Image: Stonz via Etsy