Rihanna + M.A.C. = Summer Beauty Collection to Behold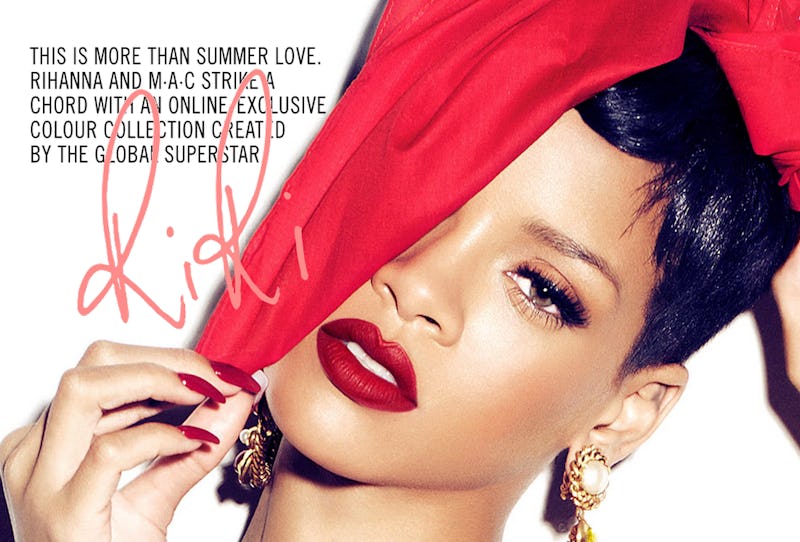 Oh, Rihanna. She's a little outrageous, but you have to hand it to her: She's got a look down pat. Who wouldn't mind picking up some of her tricks? After a successful collaboration with cosmetic company M.A.C. on Riri Woo, a riff on the ever-successful and universally flattering Ruby Woo lipstick, the Barbadian singer is at it again, this time with an online-only exclusive summer collection.
Rihanna and M.A.C. stuck to the essentials of summer, bringing back Riri Woo and two more lipstick colors, Heaux (yeah) and Riri Boy.
The other two products in the collection are all about bringing out that summer glow: a dual-color compact called Hibiscus Kiss with a blush and a powder bronzer, and a shimmery liquid bronzer which the brand describes as "liquid sun."
I'll take one of each, along with an umbrella-ella-ella in my drink.