Oscar De La Renta's Final Fragrance Is Coming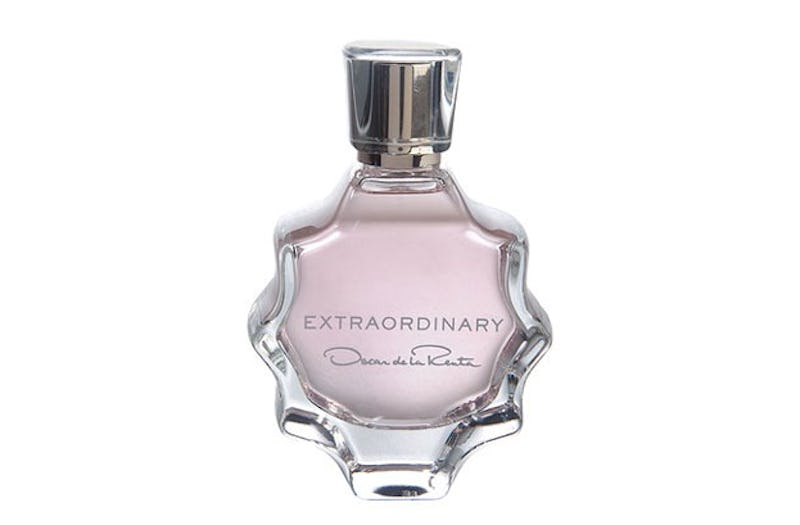 By now, it's expected that most great artists will have projects that they worked on see the light of day after their deaths. This year, among others, we saw the jarring footage of Phillip Seymour Hoffman in Mockingjay: Part 1 and Michael Jackson's seemingly exploitative full posthumous album Xscape. These occasions made me wonder whether there is ever a way of honoring the work done by artists who've passed away without it feeling eerie or creepy. The answer to that seems to be "yes," with the news of a release of the latest fragrance by Oscar de la Renta. The illustrious designer passed away at 82 last October and the fragrance is said to be named after his favorite compliment to give people: Extraordinary. The designer was reportedly heavily involved with the scent's development, from the bottle design to the fragrance itself. The sentiment seems incredibly personal, and wearing perfume is itself a highly intimate activity and choice — a perfectly honorable, private, and sensitive way to pay tribute to the late designer.
"We needed to have our own signature, something with beautiful, plush peonies and very qualitative neroli oil, a sparkle of citrus on top and a very warm woody character on the bottom," said Michele de Bourbon, Senior Vice President of Fragrance at the design house, to Women's Wear Daily. The scent was designed not only to be a signature for the brand, but to appeal a younger customer: One who is both elegant and fun. De la Renta was one of the great fashion heavyweights and I hope this fragrance will ensure that his bright spirit and trademark warmth carry on for generations. Extraordinary will be available in major department stores come April, as an eau de parfum and as a rollerball/lip balm duo.
Image: WWD