Estella's Brilliant Bus Deserved A Shout-Out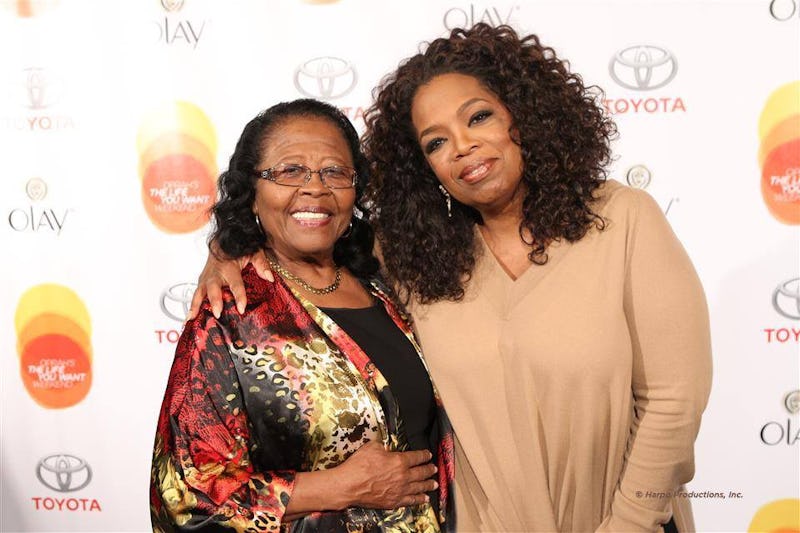 One of Microsoft's Super Bowl commercials highlighted Estella's Brilliant Bus, and the story behind it is pretty amazing. Seven years ago, Estella Pyfrom was a guidance counselor in Florida, CNN reports, and discovered how few students had access to a computer at home. She was concerned it could cause them to fall behind at school.
They needed food. They needed to pay their mortgage or their rent. Some of them lost their cars. So I knew it was a serious problem.
So instead of retiring, in 2011, she used her savings — essentially her and her husband's retirement nest egg — to buy a bus which she equipped with computers, and brought the technology to the children. Pyfrom's non-profit program provides the computers and training, tutoring, and supplemental education support for children in South Florida schools for free. She even drives the bus herself.
Estella got a shout-out from Oprah on her "The Life You Want" tour last year. "This one act of courage has now touched thousands of children's lives, helped those children touch the world and given them hope for who they can be," Oprah wrote. And CNN named her one of its Heroes of 2013.
One of the best parts of the commercial happens when Pyfrom recites a pep talk with some of the students (who seem to know this speech by heart, which is awesome):
When I look in the mirror, what do I see? A brilliant mind, looking back at me.
In the Microsoft ad, Pyfrom says she wants to get a bus in every city in America. "I'm working on that," she says. Hard to doubt a woman with this much determination.
Images: Facebook/ EstellasBrilliantBus