How To Score A Book Clutch For Less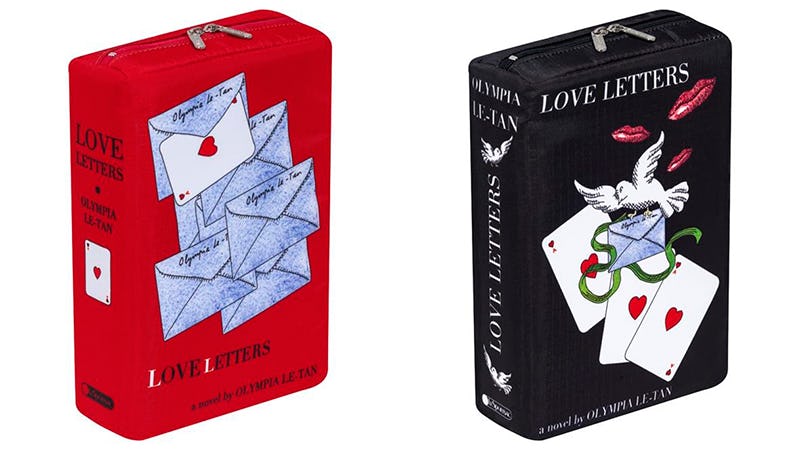 I've got to tell you: I'm a longtime fan of LeSportsac. It all started when they did their first collaboration with Japanese pop art-inspired brand Tokidoki — I can't even begin to tell you how hard I coveted those nylon purses; the $100+ price range was out of my 15 year-old budget, and I must have pined for that purse every day for something around two years (our love would know no bounds). Long story short, I'll always have a soft spot in my heart for the brand, and now that ultra cutesy-chic brand Olympia Le-Tan and LeSportsac have joined forces? They're near-unstoppable.
Olympia Le-Tan is, after all, the genius behind this whole to-die-for Disney collaboration, as well as those infamous, cult-classic book clutches — so they're really the perfect match for LeSportsac, a brand that knows its way around ultra-cute prints.
The collection — released just in time for Valentine's Day — is altogether awesome. You can grab your own book clutch for a fraction of the normal price (her hand-embroidered versions will set you back several hundred dollars, but the LeSportsac version is barely upwards of $50), and the three prints are all romantically adorable. Let's take a look at some of the best pieces from the collection.
The Book Clutch
This is my personal favorite piece from the collection — it's sold out online, but luckily you can still pre-order via phone (and I know this because I just did).
Love Letters Book, $52, LeSportsac
The Backpack
I have to say, I'm a big fan of the LeSportsac backpacks. I have one from my auntie that I use for everything from the perfectly-sized airplane carry-on (books, sweater, makeup, journal) to a lightweight amusement park purse (at The Wizarding World of Harry Potter, it housed my puffskein, my umbrella, and my wand from Ollivanders). Basically, the bag's an amazing multitasker, and this adorable print takes it from good to amazing.
Basic Backpack in Love Letters Blue Print, $110, LeSportsac
Small Olympia Tote
A very fetching Valentine's Day gift, to be quite sure. Hint-hint, Mom and/or Grandma and Grandpa (AKA the only people I'm getting Valentines from this year).
Ace of Hearts Tote, $88, LeSportsac
Images: LeSportsac