Check Out This Awesome Brand By 2 Orthodox Sisters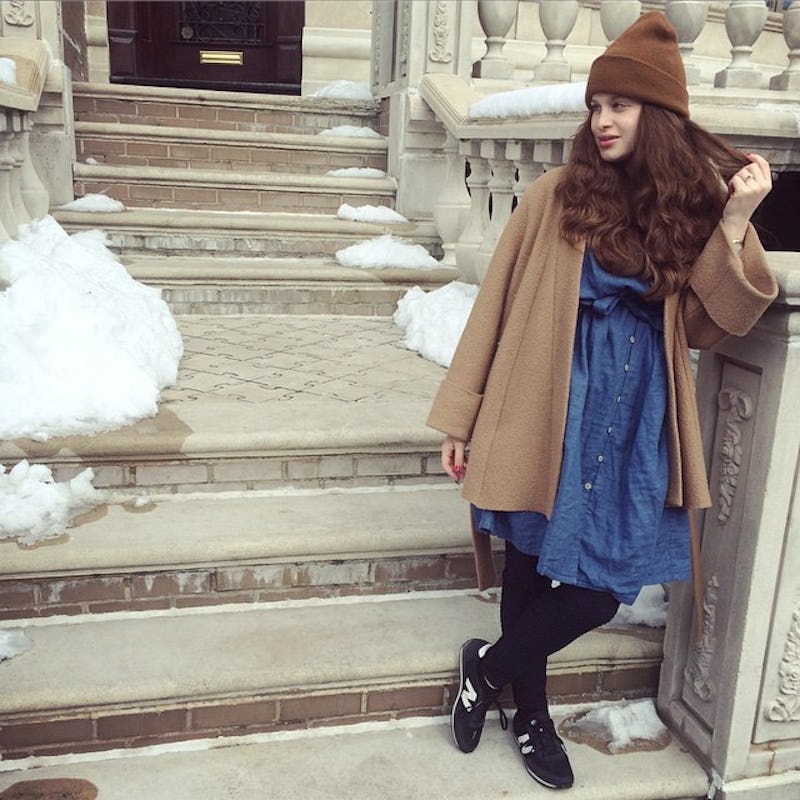 Ever felt fed up looking through your closet and realizing that you have nothing to wear, only to flip through catalogues or browse your options online to find out that exactly what you're looking for doesn't really exist "out there" either? Have you ever actually done anything about it besides put on a pout? Well, New York-native sisters-in-law Mimi Hecht and Mushky Notik were having the same problem with a bit of a twist: As Orthodox Jews, they were looking for clothes that were appropriately modest in addition to being fashionable. Making me feel like an underachiever for not having a line of all of the clothes I've ever wished existed, they decided to go beyond wishing to creation. The result? Mimu Maxi, a line of modest clothing that wouldn't look out of place in any boutique or in any fashionista's closet.
The pair have gained a following, and not just of religious women — including their many Muslim fans — but of babes of all backgrounds who are into the dresses based entirely on their design. In fact, femme plus-size style blogger/icon Nicolette Mason has been seen wearing the duo's designs. Whether you're dressing to abide by religious law or not, their billowy dresses are totally dreamy. If I had my way, I'd dress in the tent-iest of dresses everyday, and Mimu Maxi's designs have enough variety that I totally could: From the asymmetrical Cascade dress to the slouchy denim Zip dress to the feminine Frock dress, just to name a few. So even though it's obvious that you can, here are five reasons you should make a tent dress your new uniform:
1. THEY'RE NOT UNLIKE JAMMIES
Only, when have you ever looked this glamorous wearing pajamas? Have all of the glamour of "real clothes" while feeling all of the freedom of your favorite oversized nightgown. All that billows is gold.
2. THEY'RE PERFECT FOR LAYERING
Whether warm weather or cold, you can layer over or under a roomy dress for extra warmth or style — or both! Throw a leather moto jacket, denim vest, blanket scarf, or floaty top over it. You can wear your favorite leggings, patterned socks, jeans (dresses over pants are back y'all), or a long-sleeved top underneath. I like options.
3. YOU CAN DRESS THEM UP OR DOWN SO EASILY
Go for effortless chicness with a turban headband and slip-on sneakers for a quick run to the corner store or walking your dog, and total glamour with heels and jewelry. Seriously, unlike a bandage dress, this is a piece you could easily rock day in and out.
4. UH, HI: CONVENIENCE
Like all other dresses, tent dresses are basically a whole outfit in one piece. No need to run around trying to mix and match tops and bottoms: Just throw them on and go. With cuts and fabrics so luxe and impeccable, it won't look like you didn't even think while stumbling like a zombie through your morning routine.
5. THEY'RE PERFECT FOR DAYS WHEN YOU JUST CAN'T WITH BODY IMAGE STUFF
I am a fairly confident woman, but we all have those days when it's just not happening for us positive body image-wise. While I'd wear this whether I was feeling super hot or not, there's something appealing about getting to choose how defined or hidden I'd like my body shape to be. On those days: Tent dress, yo.
Images: Mimu Maxi; Instagram/mimumaxi