Bryan Cranston's 7 Best Answers From His Reddit Q&A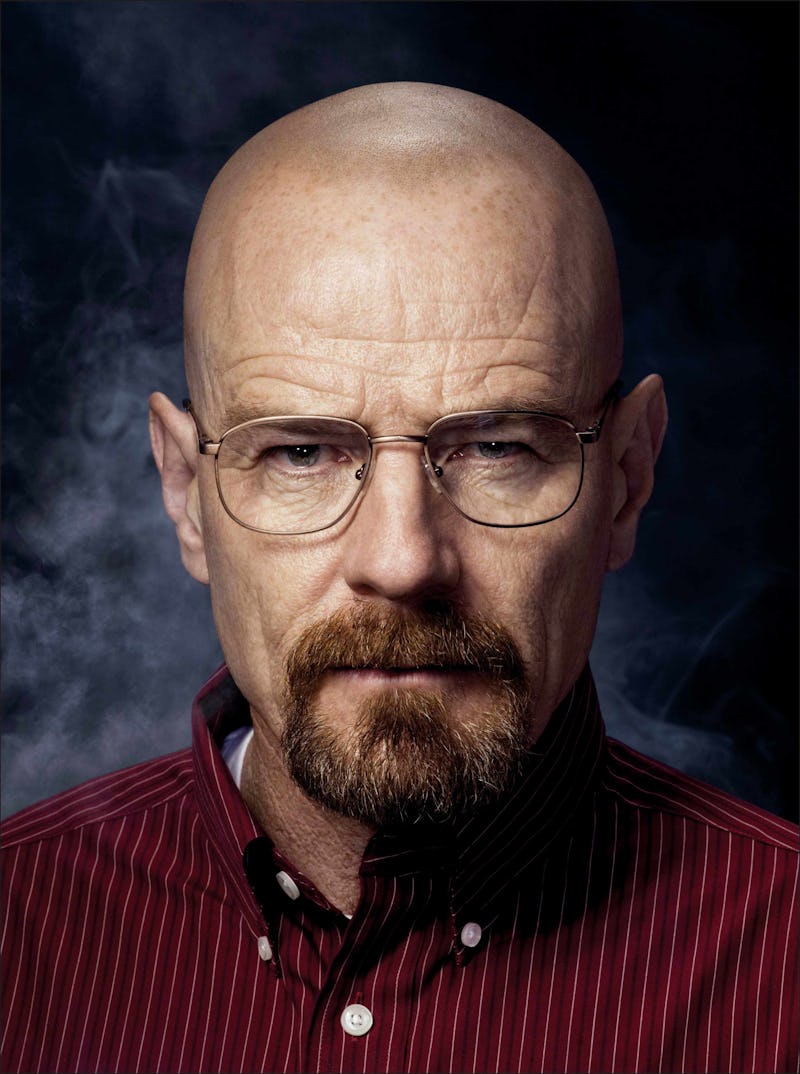 Can't hold out until Aug. 11 to get your Breaking Bad fix? Luckily, Reddit has your back — Bryan Cranston, who is currently sitting in the Breaking Bad writing room, is on the site answering any questions (and I mean any question) you have for the actor.
Cranston has taken to the forum to benefit the National Center for Missing & Exploited Children. (Aw, Jesse would be proud.) Those who donate to the cause will be given the chance to be the actor's guest at the final season premiere of Breaking Bad.
But I know what your question is: What have been the best answers from the thread? That's why we're here, my friends.
Do you think, given the proper equipment, you could produce crystal meth?Bryan Cranston: That presumes I haven't already.
If you could do a whole new season for either Breaking Bad (a season 6) or Malcolm in the Middle (a season 8), which would you chose, and why?Wow. How about breaking in the middle? Season 15.
Does Breaking Bad end the way that you wanted it to?Breaking Bad ended the way Vince Gilligan wanted it to... which is exactly what I wanted.
How did it feel to get that pizza throw perfect on the first try?Well, I would have patted myself on the back but I was holding a pizza. Yeah, I did it in one try. It was a real pizza (a super xtra large) and very heavy. I just got lucky and it landed in the right place on the very first try so we let it be that way.
Bryan! Huge fan and today is my birthday. Would you give us YOUR best look in to WW's mind with a line or scene that maybe most people maybe dont give enough attention to?First of all, happy birthday. Walt says today you be the danger. There was a moment nobody ever really wrote about in the first or second season...when he was in remission from his cancer and he decided even though his hair was growing back, he decided to shave his head some more. And that was big thing for me because it made a statement that he was truly accepting this new life of his.
Finally! Bryan, it is an honor to talk to you (hopefully) I have been a fan of your work since I was watching Malcom in the Middle after The Simpsons on BBC 2 whilst still in primary school. Anyway... Question question question... Shit... Erm... What is your personal opinion on Walt, both as a character and a person. Do ever read the script and think to yourself "i'm playing a real scumbag"?First of all Mr. Pickles. Thanks for pointing out our age difference... you little shit. Speaking of that, no he doesn't flush. And further more I think Walt is just misunderstood. He's a lovely person.
You may not remember, but late last summer you went to a popular restaurant in Culver City (the one with the outside seating that's first-come, first-serve). You pleasantly asked if you could sit at our table since there were no other seats left, and we happily obliged. After glancing at you about five times, I realized who you were. Having just completed a marathon of Breaking Bad's entire run, I awkwardly asked if I could shake your hand, and you did! Then my husband told you that he's been trying to get his big brother (also sitting with us) to watch your show for months, and that he still hadn't. Then you said, in a menacing, methodical voice (aka Heisenberg), 'Your brother's a pussy.' We were giddy for the next week straight.Did your brother finally start watching the show or does he still have a vagina?Edit: not that having a vagina is a bad thing. It just needs to be with the appropriate person.
Image: AMC