This 'Minions' Trailer Is The Best One Yet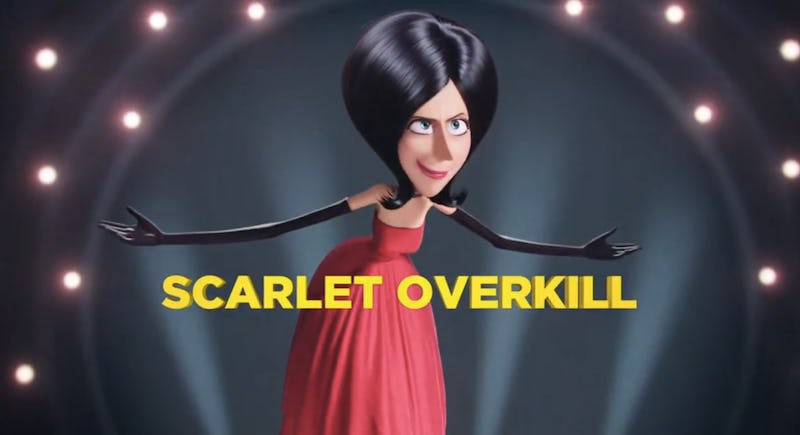 Seriously, I don't know if it is the adorably inaudible language that the Minions speak, or the totally badass first look at Sandra Bullock in the new Minions trailer — but I'm left wondering how early is too early to buy tickets for the movie's July 10 release. As if there any more of a reason needed to anxiously await the release of this Despicable Me spin-off prequel film, the first look at Bullock and Jon Hamm as Scarlet and Herb Overkill (respectively) really should get everyone even more excited about this film than before.
The film itself is about Scarlet and Herb Overkill, a villainous couple, who are — gasp — trying to take over the world. Intriguing plot, but, let's be honest...this movie could just be the three Minions swaying back and forth on-screen and I'd be sold.
In the new trailer, though, we gain a little more sense of the plot of Minions than we were able to from previous trailers: This time around, we see Stuart, Bob, and Kevin live up to their name as they get swept up in the throngs of evilness, working for the Overkill couple — and no, the greatness that is surname of Herb and Scarlet is not lost on me. Scarlet Overkill seems to be pretty terrifying in the trailer, so don't cross her or she'll "blow you off the face of the Earth."
In addition to Bullock and Hamm, the film also stars — the voices of, anyway — Michael Keaton, Allison Janney, and Steve Coogan.
Images: Universal Pictures