There's A Dating App for Weed Enthusiasts Now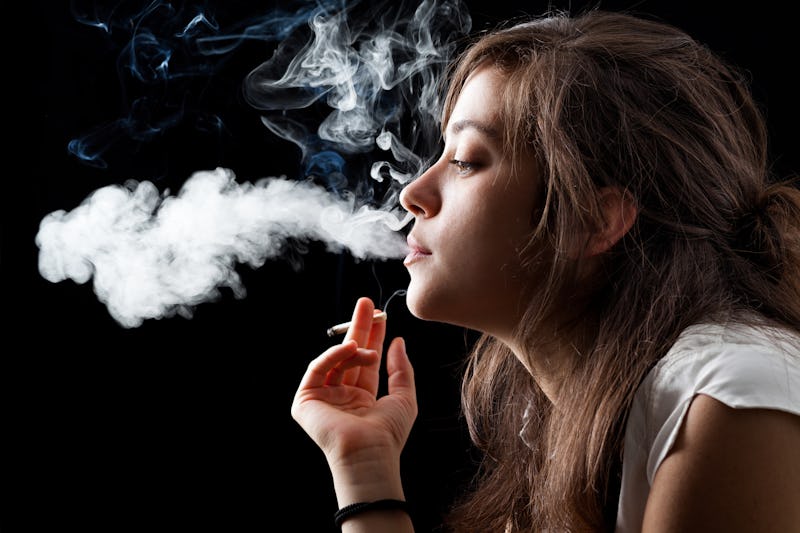 You know what smoking weed and online dating have in common? Yes, that's correct, nothing; but that's no deterrent for High There, a matchmaking app for pot smokers that pairs users based on their preferred mode of consumption and general demeanor when stoned. Say you prefer edibles. You know who else prefers marijuana disguised as food? Someone who signed up for this app. "Whether looking to connect with new friends, current friends, fellow patients, or simply to find that special someone who understands and supports your choice to consume," reads the app's description, "High There! helps by giving you a safe place to express yourself." It's like Tinder, but for weed enthusiasts.
The app's CEO Todd Mitchem tells Fast Co. Exist that his idea for the service came to him over a failed dinner date during which his company expressed disappointment that he did the weed. As it happens, Mitchem wasn't the only one struggling to find a partner in pot consumption. "I hated dating on other sites and apps because as soon as the idea of my cannabis consumption came up — date over," he told Exist in an email, adding, "Weeding out the Ms. Wrong from Ms. Right was complex. Selfishly I hope this helps others like me."
The app is currently available for Android in the Google Play store in states where marijuana has been legalized and comes at the steep price of free. Best of luck in your pursuit of budding romance.
Image: Mr Korn Flakes /Fotolia