'Silicon Valley' Season 2 Looks Better Than Ever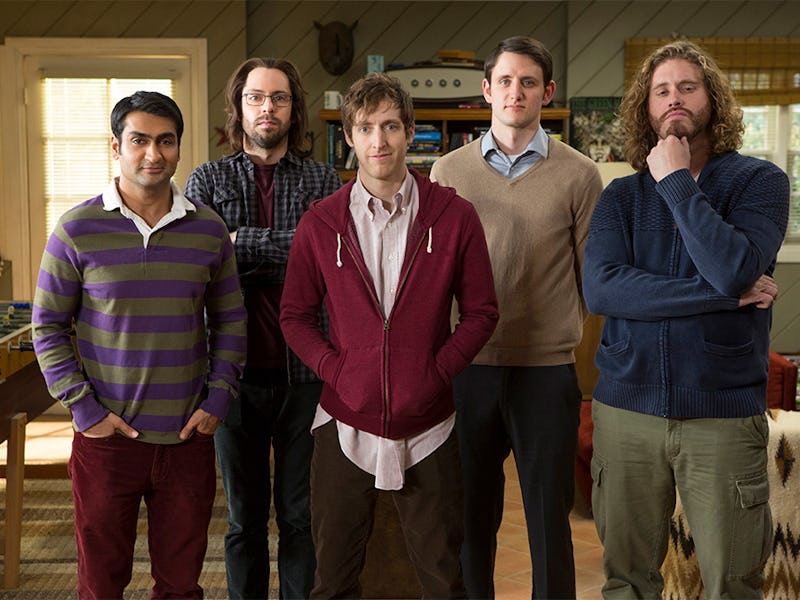 If there's one thing I can say for HBO, it's that they definitely know how to put together an intriguing trailer. This has always been true for upcoming seasons of Girls and Veep, and now, Silicon Valley is following suit. The comedy, which all too realistically follows a group of techies who are trying to turn a startup into a phenomenon returns April 12, and now, the first trailer promoting Silicon Valley season 2 is finally here. Although I'm still unable to look at Zach Woods as anyone but nerdy Gabe from The Office, it definitely seems that the upcoming episodes are going to be good ones.
In the trailer, we see the guys — portrayed by hilarious actors Thomas Middleditch, Zach Woods, Kumail Nanjiani, Martin Starr, and Josh Brener — doing their thing: Smoking pot, eating snacks, and drinking energy drinks in front of their computers, when Erlich (played by T.J. Miller) walks in, hilariously complaining about shampoo and artisanal butter in a way only Miller is capable of. Who else needs it to be April 12, like, now?
Unfortunately, there's a long time between now and the premiere, but it's clearly totally going to be worth the wait. Check the trailer below!
Image: HBO