'Frozen' Loses at the Grammys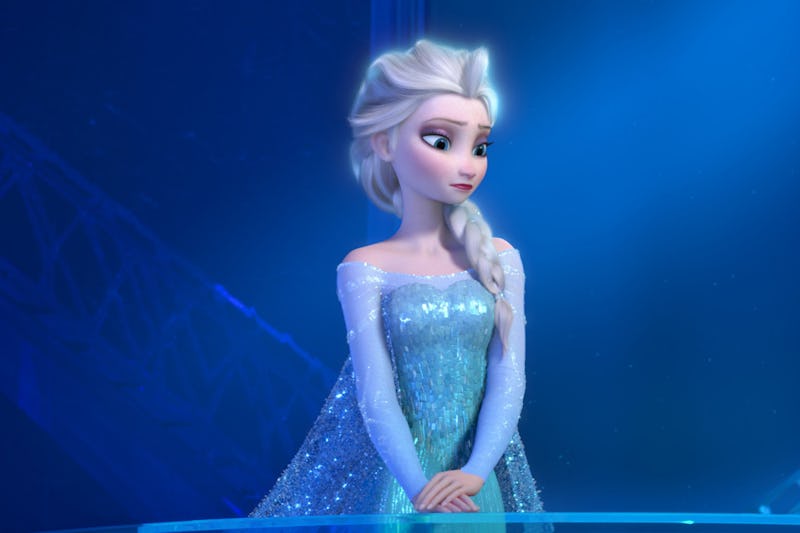 The Academy Awards are still two weeks away, but that doesn't mean we can't honor some films a bit early. Well, films' scores, at the very least. Because at the 2015 Grammys, we found out which film won the Best Score Grammys — was it Frozen, Gone Girl, the Grand Budapest Hotel, Gravity, or Saving Mr. Banks? (Of course, some of these films are being celebrated late — 2013's Frozen and Gravity didn't make the cut for the 2014 Grammys in time, hence why they're curious additions on the roster this year.) Turns out, Frozen is not nearly as unstoppable as one might think (or, at least as every parent in America might think) — Alexandre Desplat's The Grand Budapest Hotel won Best Score at the 2015 Grammys. So, yes, that means what you think it means: Frozen LOST.
Granted, 2015 is far more The Grand Budapest Hotel's year than Frozen's year. Wes Anderson's feature is enjoying its awards season, having picked up wins at the Golden Globes (where the film won Best Motion Picture — Musical or Comedy) and a whopping nine nominations at this year's Academy Awards. (Desplat, The Grand Budapest Hotel's Grammy recipient, is nominated for Best Original Score at the Oscars.)
So, Frozen lost a Grammy. But it still won a couple as well! Frozenwon Best Compilation Soundtrack, while "Let It Go" picked up Best Song Written for Visual Media. So Disney fans can take solace in the fact that Elsa, Anna, and Olaf are crying not only in their $1.2 billion dollars, but in their ever-expanding trophy case.
I have a feeling they're letting it go.