'Gotham' May Show Jonathan Crane As The Scarecrow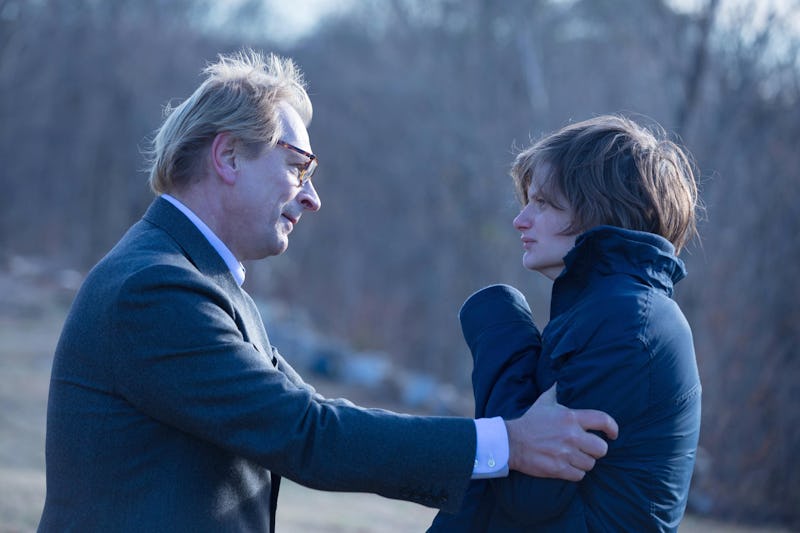 While normally I'd never expect Gotham to show the final, villainous form of one of their characters while the young Batman is still so... young, they've already shown a lot of how Jonathan Crane becomes "The Scarecrow." But while I hope that they don't reenact the entire plot of Batman Begins for Gotham Season 2, I guess it's hard to show the elder Doctor Crane's fear-erasing experiments if they don't have any victims. And pretty much anyone exposed to those toxins would be addled enough to eventually become a supervillain, so I guess it makes sense why they're using Jonathan as his father's guinea pig. We might not see Jonathan put on his trademark mask and start terrorizing the city, but it looks like we'll be seeing a formative event in the young Scarecrow's development from teen to evil mastermind.
But there's something a little suspicious in the way the latest trailer is unfolding. It looks like Dr. Crane will be using the serum he's developing from the adrenal glands of his victims on his unwilling son. The trailer is edited to make it look like the ordeal will nearly kill Jonathan, not erase his ability to fear. The bigger question is once Jonathan Crane is affected by his father's experiments, will that turn him into a fear-obsessed villain right away? Watch the trailer below.
It depends whether or not the serum makes him completely fearless or alternatively, completely paralyzed by fear. Traditionally, the Scarecrow has no fear in the comics after curing himself through research and experimentation, like what Dr. Gerald Crane has been doing. But before that, he was wracked with fear at his horrible upbringing, and hated being crippled by his phobias. So it's possible that the Gotham writers' version of that childhood fear is spurred by his father's experiments. It certainly looks like Jonathan will be screaming in terror while looking at that scarecrow, not deciding that it looks like a great alter ego.
After being exposed to it, Jonathan might be due for a long stint in Arkham Asylum. And as we've already seen on Gotham, the only good people who have walked through Arkham's doors are Dr. Leslie Thompkins and Jim Gordon, who both now work at the Gotham City Police Department. So the Asylum is severely understaffed when it comes to competent people, and if Jonathan Crane's new troubles need to be treated, Arkham could end up causing even more damage than his father.
Images: Jessica Miglio/FOX, FOX