18 Love Quotes That Are Anything But Cheesy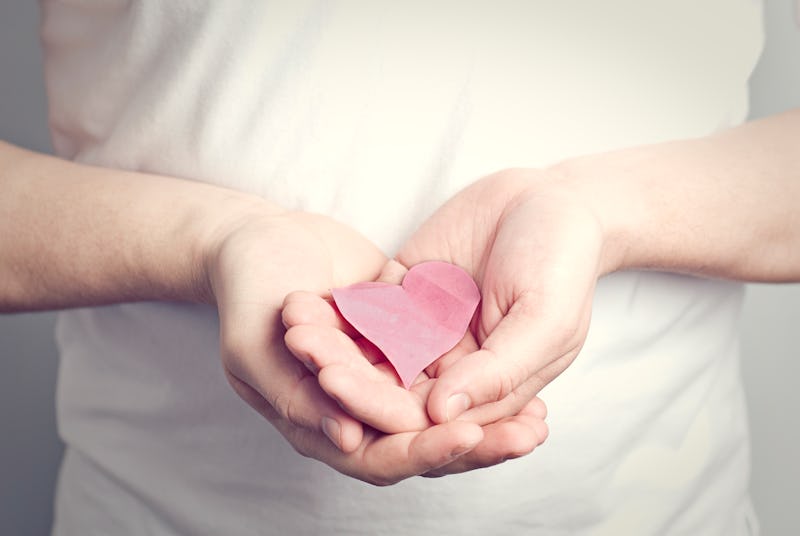 With Valentine's Day coming up right around the corner, having some non-lame love quotes ready to go might come in handy, especially if you're going to be spending time with your special someone. Too often love quotations seem to be equivalent to a giant cheese-fest, and while it can be cute at first ("roses are red, violets are blue..."), it doesn't last long. Life is not a romantic comedy or cliche, and love certainly isn't as simple as the movies make it out to be. In fact, it's a lot deeper than that. And so are these quotes.
Love is a multi-faceted thing, and it can be interpreted in many different ways. Collected here are some of the greatest statements ever made about the intangible word "love." Yes, it's a noun, but more importantly, it's a verb. From Mother Teresa and Mahatma Gandhi to Zelda Fitzgerald and Oscar Wilde, these words of wisdom are anything but lame. It's hard to contain something so magical in a mere sentence, but these poets, artists, writers, and activists have managed to do just that. So without any further ado, here are 18 beautifully composed, well thought out quotations about love. Please do enjoy.
1. "Love is the triumph of imagination over intelligence." — Henry Louis Mencken
2. "Who, being loved, is poor?" — Oscar Wilde
3. "Love me and the world is mine." — David Reed
4. "Nobody has ever measured, even poets, how much a heart can hold." — Zelda Fitzgerald
5. "Love me when I least deserve it, because that's when I really need it." — Swedish Proverb
6. "There is always some madness in love. But there is also always some reason in madness." — Friedrich Nietzsche
7. "Love is too strong a word to say it too early, but it has too beautiful a meaning to say it too late." — Kurt Cornish
8. "The best thing to hold onto in life is each other." — Audrey Hepburn
9. "Where there is love there is life." — Mahatma Gandhi
10. "I have decided to stick with love. Hate is too great a burden to bear." — Martin Luther King Jr.
11. "Love has no age, no limit; and no death." — John Galsworthy
12. "With our love, we could save the world." — George Harrison
13. "Love is the joy of the good, the wonder of the wise, the amazement of the gods." — Plato
14. "The hunger for love is much more difficult to remove than the hunger for bread." — Mother Teresa
15. "If a thing loves, it is infinite." —William Blake
16. "The greatest thing you'll ever learn is to love and be loved in return." — Natalie Cole
17. "We are shaped and fashioned by those we love." — Goethe
18. "And remember, as it was written, to love another person is to see the face of God." — Victor Hugo
Images: Sean McGrath, Carmen Eisbar, Tom Heinze, Susana Fernandez, Dustin Gaffke, Ryan Anger, Adriana Cecchi, Manuel W., Shafi, Paolo Di Tommaso, certified su, John Chandler, Ted Fu, Lisa Ruokis, Petur, Giuseppe Milo, Silke Gerstenkorn, Brent Moore, Bunches and Bits/Flickr