Guess Who's Fired From 'Girl Meets World'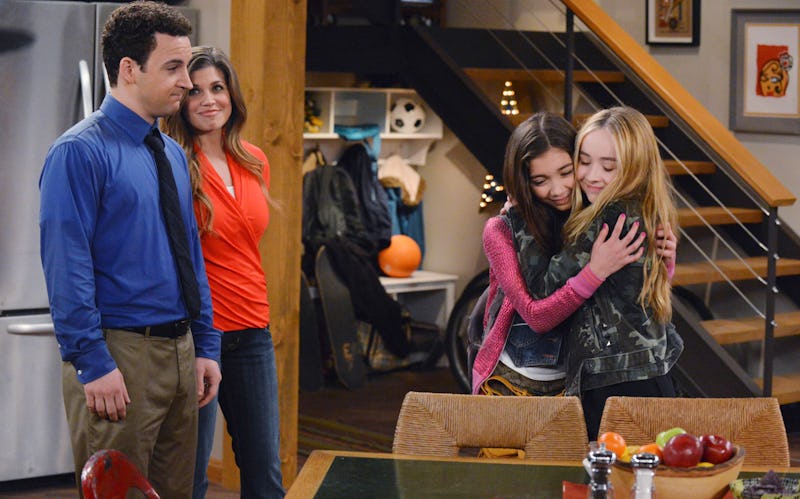 It's a sad day for one young actor out there, as well as for the hordes of Disney Channel viewers who would have inevitably developed a not-so-clandestine crush on his character. Boy Meets World sort-of sequel Girl Meets World has cut its big brother character. Sorry, Teo Halm, you'll have to find another venue through which to win over the masses.
The cutting of the character was announced by Halm himself, via his twitter account. "Sorry guys," he tweeted. "Disney decided that it wouldn't work to have an older brother on the show; I won't be on Girl Meets World. Thank you to everyone."
Obviously it's a pretty sad day for Halm, who was set to play Elliot Matthews and who from the looks of it is just another young actor looking for his big break. Given the success of former Boy Meets World big brother Eric Matthews (Will Friedle) — especially in those first few seasons and in reference to his completely crush-worthy floppy '90s hair — he probably thought this was it.
Halm's would-have-been TV mom Danielle Fishel, who plays Topanga on the show, was at least nice about it: She tweeted to Haim after his announcement of his departure from the show, saying "Teo, you are an incredible talent and I adore you. You may still call me 'mom.'"