Drop Everything, 'Pitch Perfect 2' Has New Trailer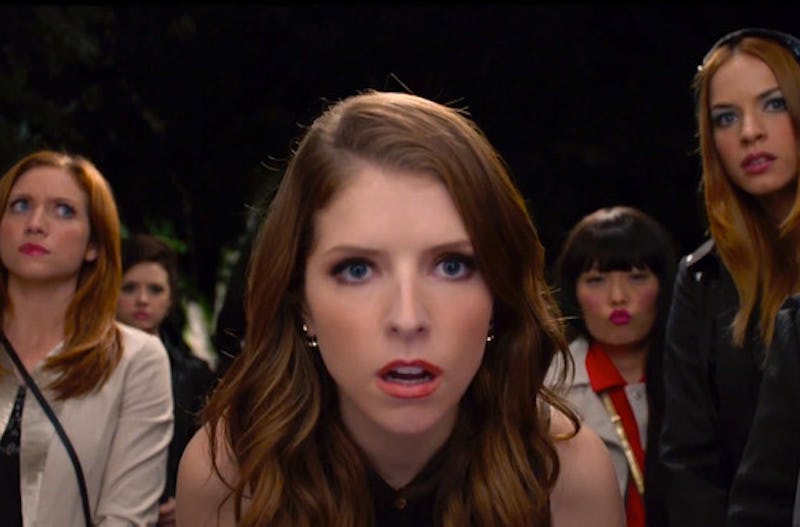 Anna Kendrick said it best herself: Pitch Perfect is chock full of plot holes, but, when it comes right down to it, it's like "I don't care, it just makes me feel good. Just put it on TV." I assume that the same will be true for its sequel, but that doesn't mean I'm not counting down the days until its May 15 release date. And now that we've got a second trailer for Pitch Perfect 2 , we know a whole lot more about what this movie is actually gonna look like. We've gotten familiar with the crazy humor, we've gotten familiar with the new faces, but this new trailer gets us familiar with the plot — and it's awesome.
So what's actually going down in Pitch Perfect 2? Turns out that this one's starting in much the same way that the first one did: with the Bellas experiencing a major accident at a competition that puts them in some hot water. This time, at least, they've already established themselves as a team that's gonna stick together no matter what. They've got this. And yes, the sentiment and zaniness stays strong. But, even more importantly, yes, they're finally taking on a Beyoncé song.
Check out the trailer here.
Image: Universal Pictures