This 90s TV Star Wants To Go Beauty Detective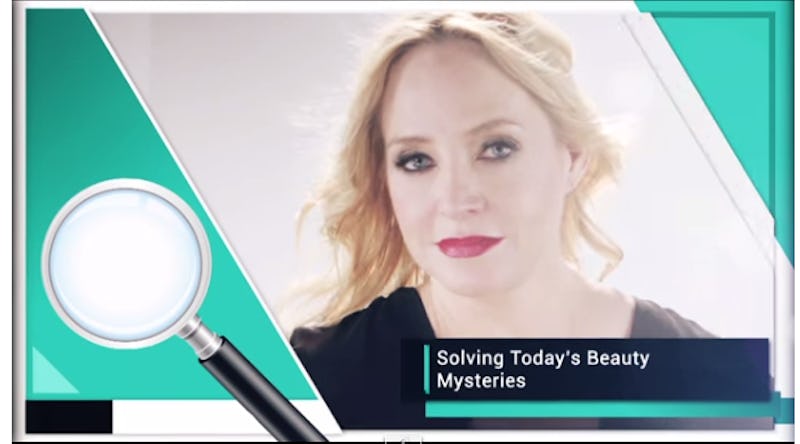 I know you remember the Disney Channel movie Zenon: Girl of the 21st Century. You know, the one about futuristic teens living on a space station. I mean, it was 1999 and the pearlescent pleather and frosty eyeshadows and lip balms alone were 10-year-old me's beauty inspo. The fashion, living on a space station, and being friends with a boy band were basically my epitome of cool. Well, dig up those Zenon feels again, because her Aunt Judy is back in the spotlight with a new endeavor. Actress Holly Fulger, also recognizable as Ellen's BFF on the sitcom Ellen, is producing a documentary web-series looking at our ideals of beauty and exploring how to redefine them. Hollywood Beauty Detective is still in the developmental stages and is undergoing a second round of funding on Fundly. But first-round contributors include Tom Hanks and Jamie Lee Curtis, so the idea definitely has momentum on its way to landing its last $7000.Fulger is a working actress, and in the "About" page for her Fundly account, she explains that the effects that her looks have on her career have fueled this project: "Do I look right? Can I work in a profession that is all about looks? And most recently; can I work in a profession as a woman over 50?" While I think that Fulger's intent and passion for dismantling beauty ideals is noble and comes from a good place, I cannot help but feel conflicted about the series. Perks for donors include makeovers and makeup kits; Fulger herself is in a full face of makeup in the promotional video; and a clip from her last series shows her praising a 70-year-old woman for looking so young with the aid of Botox. I agree wholeheartedly with Fulger that makeup and body confidence are not mutually exclusive, and that makeup can be an important tool of self-expression. But seeing such an emphasis on aesthetics in such a way, so early on, does make me question how body-positive the project will ultimately be.
While it feels a bit disingenuous to pledge money so someone who is considered conventionally beautiful (blonde, white, slim) can talk about body image and beauty ideals, my hope is that her proximity to the entertainment industry will give her an interesting angle. I mean, if she's been driven to feel insecure about her looks, what does that say for the rest of us? Although I'm torn about the efficiency of this particular series and its ability to reach out and speak to women who aren't already being included in current body-positive campaigns, one more voice for us learning to not hate ourselves is never a bad thing.
Images: Youtube