20 Romantic Love Quotes For Your Valentine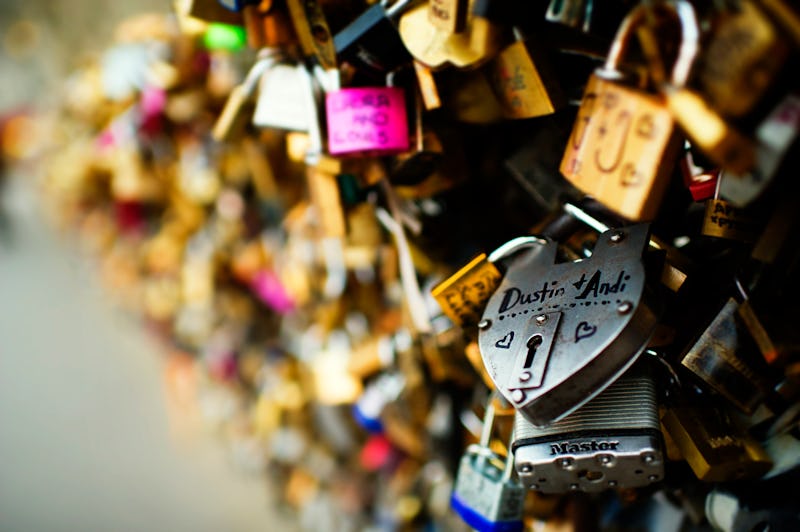 Want to tell your Valentine how much you love him or her, but don't know the words to say? These 20 romantic quotes about love have got you covered. Love is a sweet and splendid thing, and sometimes it's difficult to articulate exactly how you feel no matter how much it is you're feeling. Try writing one of these lovely quotes on your Valentine's Day card, reciting it to your Valentine verbatim, or texting it on the special day. Trust me, he or she will appreciate it.
A few words can go a long way, especially when they are written as beautifully as these quotations. On February 14th, romance is in the air, and there's no better time to express your love to your significant other. In fact, Valentine's Day is the one time of the year you can go completely overboard with the mushy gushy and get away with it.
This eclectic collection of quotes covers all your bases, and you're sure to be able to find one that fits your relationship perfectly. Take a read through, embrace all your emotions, and pick out a special one for the one you love. From Charlie Brown to John Keats, these guys (and girls) know what they're talking about.
1. "If you live to be a hundred, I want to live to be a hundred minus one day so I never have to live without you." — A. A. Milne
2. "We are the most alive when we're in love." — John Updike
3. "Love is missing someone whenever you're apart, but somehow feeling warm inside because you're close in heart." — Kay Knudsen
4. "I never knew how to worship until I knew how to love." — Henry Ward Beecher
5. "To the world, you may be one person, but to one person you may be the world." — Bill Wilson
6. "Love is not finding someone to live with; it's finding someone you can't live without." — Rafael Ortiz
7. "Happiness is anyone and anything at all, that's loved by you." — Charlie Brown
8. "When you realize you want to spend the rest of you life with somebody, you want the rest of your life to start as soon as possible." — When Harry Met Sally
9. "We loved with a love that was more than love." — Edgar Allan Poe
10. "Love is like a friendship caught on fire." — Jeremy Taylor
11. "I'd rather share one lifetime with you than face all the ages of the world alone." — The Fellowship of the Ring
12. "My creed is love and you are its only tenet." — John Keats
13. "My heart doesn't fucking work right without you." — Kresley Cole
14. "Together, we soar." — Celeste Bradley
15. "Romance is the glamour which turns the dust of everyday life into a golden haze." — Elinor Glyn
16. "If I had a flower for every time I thought of you ... I could walk through my garden forever." — Alfred Tennyson
17. "You don't love someone for their looks, or their clothes or for their fancy car, but because they sing a song only you can hear." — Oscar Wilde
18. "It was love at first sight, at last sight, at ever and ever sight." — Vladimir Nabokov
19. "We come to love not by finding the perfect person, but by learning to see an imperfect person perfectly." — Sam Keen
20. "For you see, each day I love you more. Today more than yesterday and less than tomorrow." — Rosemonde Gerard
Images: Dustin Gaffke/Flickr, Giphy (20)