Karla Souza On "Representing Mexico" On 'HTGAWM'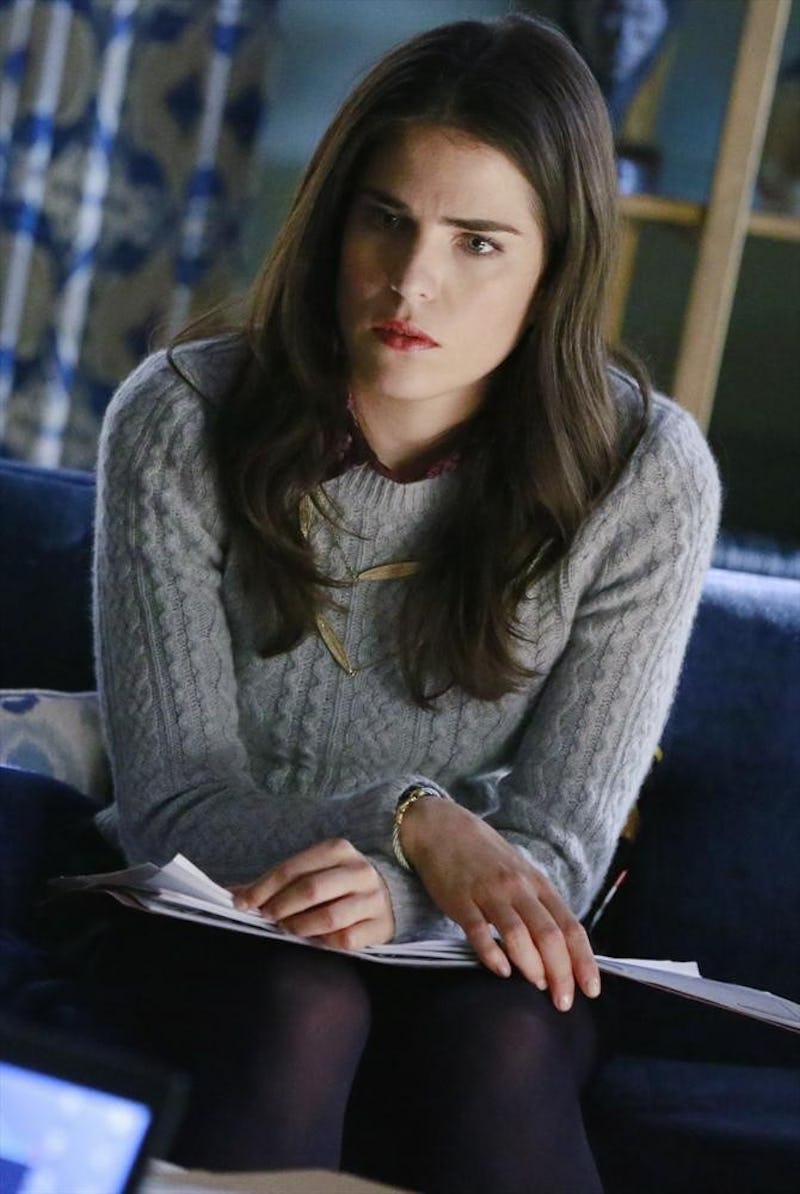 When it comes to Shonda Rhimes' ABC drama How To Get Away With Murder , it's hard not to become immediately addicted. However, make no mistake — this series is about much more than killing (though, yes, there's definitely plenty of that too). On a broader scale, this show seeks to undermine a wide array of preconceived stereotypes that have long prevented characters (and society) from reaching their full potential. Bustle recently spoke with Karla Souza, who plays Laurel Castillo — one of the core members of the Keating Five — about such issues and what it feels like to be representing the Latina community without feeling pigeonholed in the industry.
"For me it was very important," the actress explains. "When I got the part of Laurel she wasn't Latin at all. And when they cast me I spoke to Peter [Nowalk] and Shonda and we talked about her being Latin, but how that wasn't going to be a thing and how people would probably forget the fact that she had a Latin last name." And boy were they right. In fact, it wasn't until last Thursday's episode when Laurel began speaking Spanish with her family that her ethnic background became even a topic of conversation. And, for Souza, that was pretty much the point.
According to Souza, Laurel represents "the reality of what the sort of non-stereotype, non-pigeonholed, non-caricatured side of being a Latin" is all about. Yes, she is Latina and yes she can speak Spanish, but those are just two factors that make up who her character is. Laurel doesn't need to have an accent to constantly remind us of that fact. Because, despite the stereotype, not everyone with a Latina background has an accent. And Souza is proud to help get that message across to viewers.
"To finally be pushing forward a different side of what Latins can be and are, for me, is very, very special and I'm very honored," she says.
And the fans seem to agree. In fact, Souza has been overwhelmed (in the best way possible) from the tremendous outpouring of love she's received regarding her character's accurate representation. "To see so many people being thankful that I'm representing Mexico in the show the way they also see themselves, for me, is just the biggest gift that Pete could give me and that Shondaland could give me… I never thought I'd be able to do that in my first project in the U.S.," says Souza.
It's the dawning of a new age of television, my friends. And with the likes of Souza, Rhimes, and Viola Davis leading the charge, I know for certain the industry couldn't be in better hands.
Images: Mitchell Haaseth/ABC; amusementforme/Tumblr; htgawm-gifs/Tumblr