Toast Hand Warmers Are Something You Need Now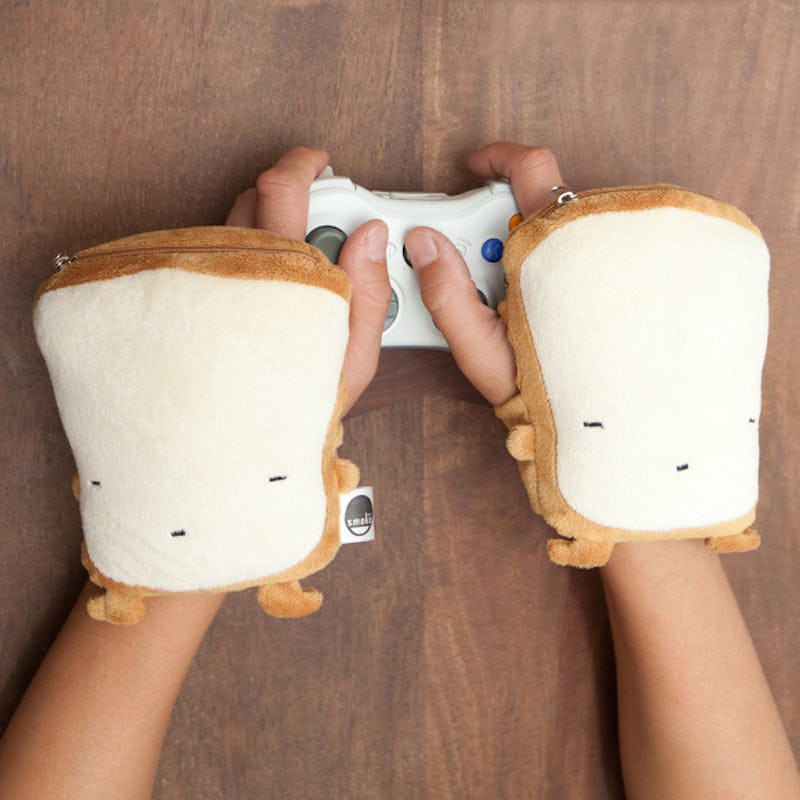 We're all in agreement that it's absolutely freezing, everything is the worst, and it may never be summer again, correct? Luckily, while the first point is true, the second and third are not. It will be summer again (somewhere, over the rainbow) and everything is not the worst, specifically because you can now have a pair of adorable toast hand warmers that charge via USB from Smoko Inc. to, you know, make your hands warm and bite-ably cute. The plush hand warmers are completely wireless and promise to keep your hands toasty. (See what I did there?!) You can also type while wearing them, which is important if where you're typing from is an ice cold cave (aka, an office without heating).
Features of these covetable toast hand warmers include:
6 hours of battery life
Removable batteries that charge via USB
Adjustable heat settings (that's luxury right there)
Adjustable straps to go around your hands because the warmers are one size fits all, and we know that's never true
"Special carbon fiber nano-heating technology" (something, something, blah blah — sounds impressive)
The site stipulates that "while totally adorable, these are not suitable for children under 6," also mentioning my favorite statement: "Addendum: Sadly, not edible." Cool. Note to self: Do not try to eat plush toast hand warmers. The hand warmers are also unfortunately currently sold out and on back order. You can pre-order now with the product back in stock on March 1, which, at this rate, will still give them plenty of time to warm our hands in this icy cold hell hole.
In the meantime, you can choose which attitude of toast hand warmer you'd like. There's:
"Oh no, I'm adorably dead!"
"Adorably and vaguely indifferent to your opinions!"
"Adorably and vaguely indifferent to having chicken pox!"
"Clap along if you feel like a room without a roof!"
Images: Smoko Inc.