Hey Idris Elba. What Are You Doing?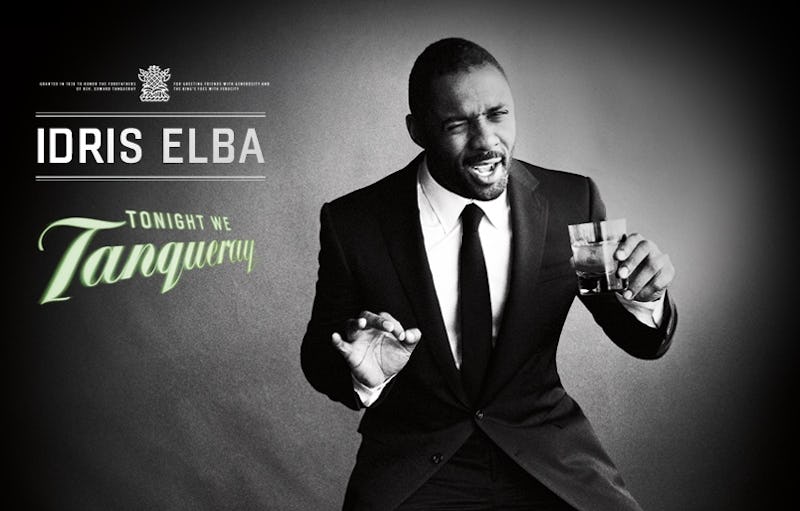 Hey Idris Elba. I have a question for you: What are you doing? I mean, I understand BBC stardom doesn't necessarily fund a high-priced Hollywood lifestyle (even though Prometheus and Thor should), so you must turn to advertising for some extra green.
But what exactly are you doing this black-and-white ad for Tanqueray, which I pass every morning in the subway on my way to work? When you drink gin, does it drive you to force a fart? Sing "Beautiful" à la Christina Aguilera? Pull out an imaginary Jenga block? Answer whether you ever made it past the first episode of The Wire? Break out your old prospector impression? Carefully remove the Bread Basket when playing Operation? Turn on an old-time-y television set? Express how you feel about Beyoncé's acting skills in Obsessed? Daintily place the final card on a house of cards? Sneak up behind me all spooky-like? Tweak the nipples of a much shorter person?
Whatever you're doing, good sir, based on this bizarre ad, I'm taking "Tonight, we Tanqueray" as a threat.