Brandi Addresses The 'RHOBH' Yolanda Controversy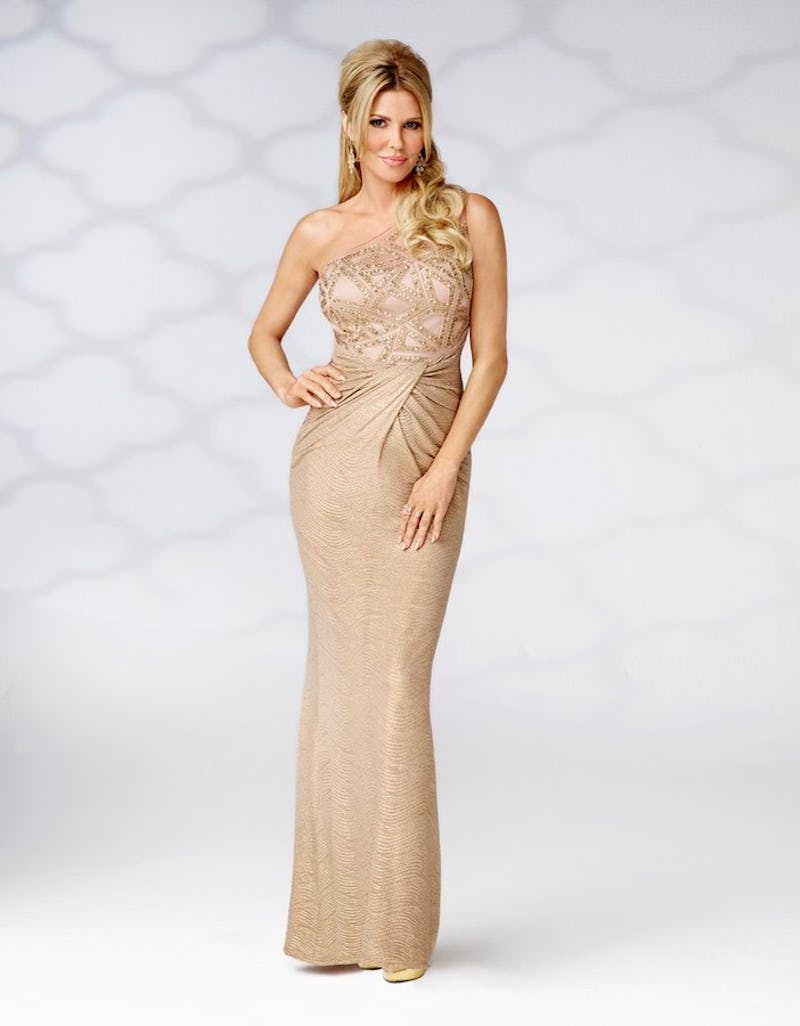 "I was in absolutely no way attacking Yolanda or her daughter," Brandi Glanville says of her argument with Yolanda Foster during Tuesday's episode of The Real Housewives of Beverly Hills. Things got heated when the two women were discussing other Housewives calling Glanville an "alcoholic," and Glanville brought up Foster's daughter, Bella Hadid, who she said has also been referred to as an "alcoholic."
"I was simply trying to get the point across that just because it's being said by [catty] women, or written about in gossip tabloids or on blogs doesn't make it the truth," Glanville says. "Bella is a normal teenager that made a mistake, luckily no one was hurt and she paid her dues, lesson learned the end."
Glanville doesn't actually like what she said during the argument, but explains that she just wanted Foster to understand her feelings, especially when they relate to other Housewives talking about her drinking. For those questioning Glanville's sobriety, she says she is "not an alcoholic," but is a "social drinker and a light weight." By drawing Hadid into the conversation, Glanville says she was just making an analogy, and feels it's absolutely "frustrating" to always need to defend herself, like she's doing now.
"I'd rather not be lectured over and over again about what the other women in this group are saying," Glanville says. "It's been the same narrative since I've met them. I clearly don't plan on changing, so the only reason for them to continue is to give them a story line, because sending kids off to school, getting a new puppy, and going on vacations hardly makes for excitement."
Have you ever noticed how Glanville always ends up in the middle of all the drama, like we've seen with Foster, Lisa Vanderpump, and Kyle Richards? According to Glanville, it's because she's "not acting."
"I'm not sitting around posing or pretending that my life is all roses and diamonds. I do not feel a need to put up a false perception of perfection or to act like someone I am not," she explains. "I tell my truth, drop some F bombs, make a lot of mistakes, and learn from them all. I feel like I'm truthfully growing before the camera whether it's through good times or times of depression, I am real and the others are trying to sell an impossibly perfect version of themselves. Of course, I believe there are exceptions, like Yolanda who always plays it straight, and Kim who is a lovable nut and has no shame in showing that."
So no matter what you think of Glanville, know that what you see on RHOBH is the real deal. "I'm just me. TV or not I'm the same person."
Images: Michael Larsen, Nicole Weingart/Bravo