Making Music To Help Others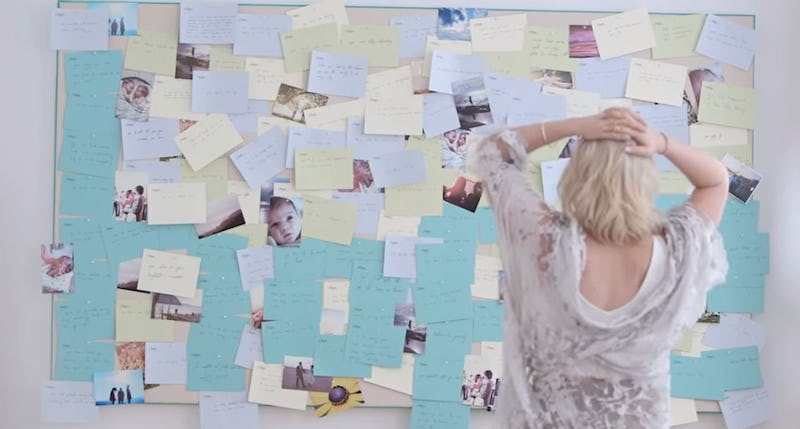 With three studio albums and a decade-long career, Natasha Bedingfield is a powerhouse of catchy tunes and uplifting messages. Simply hearing a few bars of one of her mega hits, like her wildly popular Pocketful of Sunshine, will ensure that you will be singing the song for days, just like Emma Stone's character in Easy A. Her ability to combine infectious hooks with happy, positive lyrics makes her a go-to artist when you're in need of a musical pick-me-up.
Bedingfield has built her livelihood on feel-good music, but now she's taking it one step further. She recently partnered with the beauty brand philosophy to record "Hope," a song dedicated to people who have experienced mental health issues.
In an email sent to the Wall Street Journal, Bedingfield wrote, "It's important to raise awareness, to help people get help, and for people not to have to feel embarrassed about their problems. This comes through public awareness, through removing the stigmas on mental health problems, and through stopping our glamorizing of destructive behavior."
The song, featured below, is part of philosophy's hope & grace initiative, which was introduced by the beauty brand last year. According to philosophy's website, "one in eight women can expect to develop clinical depressions during her lifetime." For every product purchased, philosophy is donating one percent of sales towards community-based mental health efforts, especially those that focus on issues that affect women.
Considering one in four adults will experience mental illness in a given year, this is a subject that touches almost everyone. The hope & grace initiative – and Bedingfield's powerful message – seek to fight the stigma surrounding mental illness in our society. Plus, the song is catchy, too.
Listen to "Hope" now. And when you purchase the song through iTunes, 20 percent of the sale will go to the hope & grace initiative.