Good News, 'The Librarians' Fans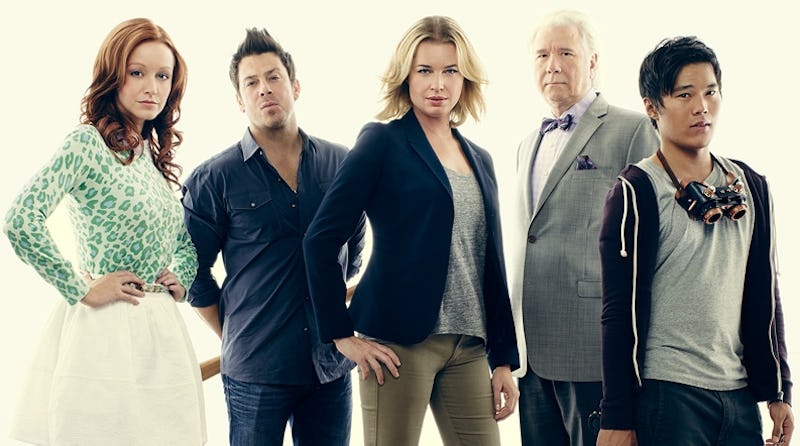 Fans of a certain TNT drama should rejoice today: The Librarians has been renewed for Season 2, according to TVLine. Looks like we'll all be getting at least ten more episodes of the Librarian team. Like I said: Celebrate!
Starring Rebecca Romijn, Lindy Booth, John Kim, and Christian Kane, The Librarians series was spun out of the 2004-2008 TV movie film series of the same name. The series follows a group of Librarians working under the Metropolitan Public Library to "the unknowing world from a secret, magical reality" and involves confronting minotaurs and Santa. According to TVLine the renewal comes after TNT also renewed their original series Legends and Murder In the First (which features Harry Potter's Tom Felton alongside Taye Diggs).
The series debut of The Librarians was probably enough to keep TNT's top brass interested in the show: Its premiere episode raked in 5.3 million viewers, and according to The Hollywood Reporter it scored the title of the "most-watched cable debut of 2014." By the end of the first season it was coming in behind only former Grey's Anatomy star Eric Dane's The Last Stand in the ratings rankings of cable's new series. I think that's what they call a "smash success"?
New episodes should premiere later this year.
Image: TNT