This Tumblr Will Help You Get Off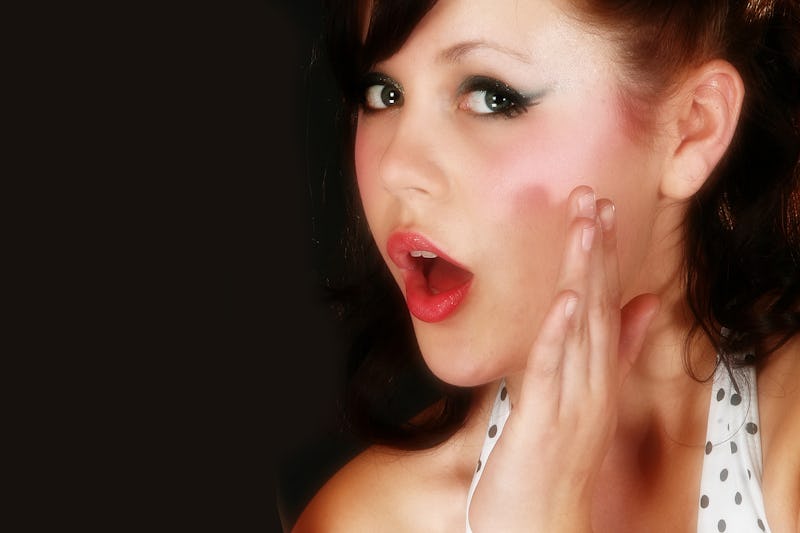 Whether you have a Valentine's Day date tomorrow or not, you need to know about the Audible Porn Tumblr, which is exactly what it sounds like: a place to go for sexytime noises; and for those who like to get off on the sounds of others getting it on (with a partner or on your own), it's a godsend. Keeping with the adage, "do one thing and do it well," the Tumblr page promotes a no-frills, no visuals approach to amateur porn. In a bit of a flip on Rule 34's "if it exists, there's porn of it" used to explain the existence of some of the more out-there, odd, over-the-top adult content, Audible Porn is awesomely simple in nature.
The site's content is entirely user-generated. Admins encourage its more exhibitionist-leaning visitors to record themselves having sex, and send it to be published on the site.
The page comes with a quick FAQ section explaining how one can go about sending in audio, suggesting that would-be aural auteurs bust out their smartphones for quick and easy audio capture. As for what they're looking for, the FAQ says, "Anything sexual, it could be you and your partner having sex, yourself moaning as you masturbate, or you speaking about your favorite fantasies."
Submissions to Audible Porn are anonymous. Creators ask that anyone submitting a clip be at least 18 years old, and please, please, please make sure that anyone else involved in your recording consent to it ahead of time. Check out some examples below.