An Anti-Valentine's Day Playlist That's Spot On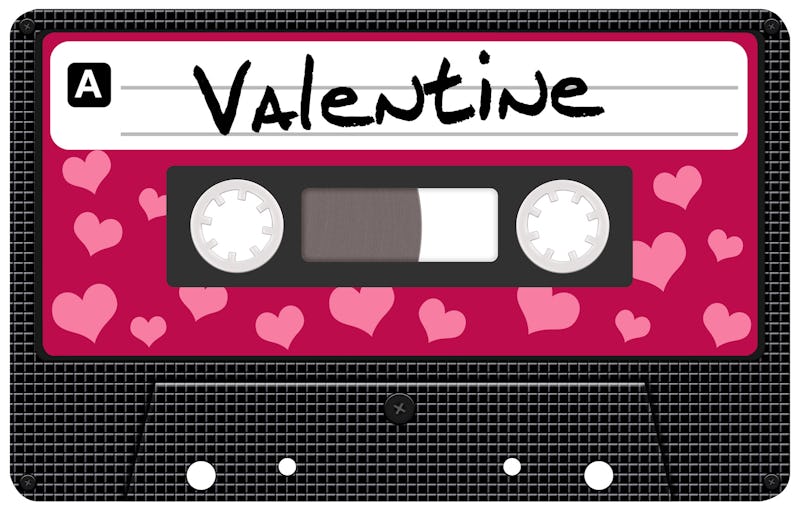 Hey y'all, coming to you live with a post-breakup pre-Valentine's Day single. Despite this caustic consumerist holiday's shortcomings, there's a benefit: I'm not going to call it misandry (because haha, that's bad), but I will share with you a fantastic anti-Valentine's Day playlist to help get you through February 14. I sourced some of the smartest, sassiest single people I know for this baby, and I hope it brings you as much satisfaction in your bitterness as it brought all of us.
A few quick notes: Valentine's Day is a wholly commercially driven cultural phenomenon, so your aversion to this ludicrous occasion stands in shared company. Are you a person who is lonely? Are you a shortchanged partner whose significant other "doesn't really do" Valentine's Day? Are you a human being with actual thoughts and feelings? Well, then you're in luck, kid.
Before you dive into this best of anti-romance playlists, allow me to clarify a few things: This playlist is intended to be a pick-me-up, not one to help you wallow in misery. There will be Beyonce, there will be twee, there will be punk. This is a listen-for-all and no-haters-allowed mix for the empowered single person in all of us. You may not love all of them, but there's certainly at least one track to get you through this tragic social tradition. Because seriously? F*ck Valentine's Day.
Image: Fotollia