Kandi & Todd's Marriage Could Be In Trouble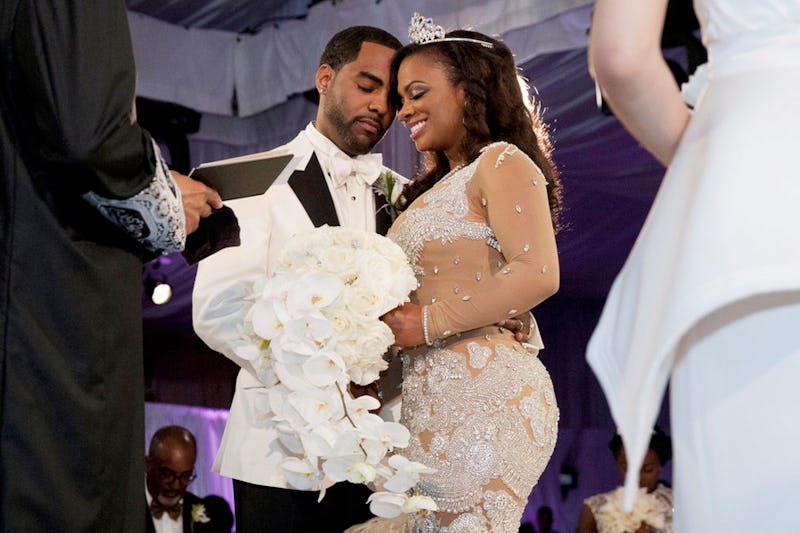 While a good 90 percent of this episode of The Real Housewives of Atlanta was related to the dissolution of Apollo and Phaedra's marriage, that toxic situation just proved how much those two needed to end their relationship. Meanwhile, the show played with our hearts by suggesting that Kandi & Todd were going to split up. And while it was shocking that they just threw it out there after spending so long establishing how Todd Tucker is the perfect guy and Mama Joyce was totally wrong about everything, turns out that all of Kandi's concerns were for nothing, because the Burruss-Tucker's are still going strong. In retrospect, after watching the whole episode I feel like a fool for believing that they could ever be close to breaking up.
Recently, after the tragic death of Todd's mother, Miss Sharon, who we've seen on the show a few different times (always sticking up for herself against Mama Joyce's ad hominem attacks), Kandi supported her husband through some of the grief. And even before that, they've been seen together and Kandi always adds Todd on her Instagrams — looks like this couple didn't even make a temporary split. And I don't think that's because Kandi's cool with her husband cheating on her. I guess she took her own advice and was able to open the lines of communication and start talking. And hopefully they've cooled it on going into business together, because I feel like that's been the source of a lot of their stress so far this season.
And worry not, because even their sex life has improved. Bravo even commissioned them to write an article about how to keep a marriage sexy... so it looks like they're doin' it more than once a week now. That's the most important thing, after all, because we can't have the creator and number one fan of Bedroom Kandi having paltry once-a-week babymaking. Now, everything is right in the world.
Image: Wilford Harewood/Bravo