15 American Women Who Would Have Made Great Presidents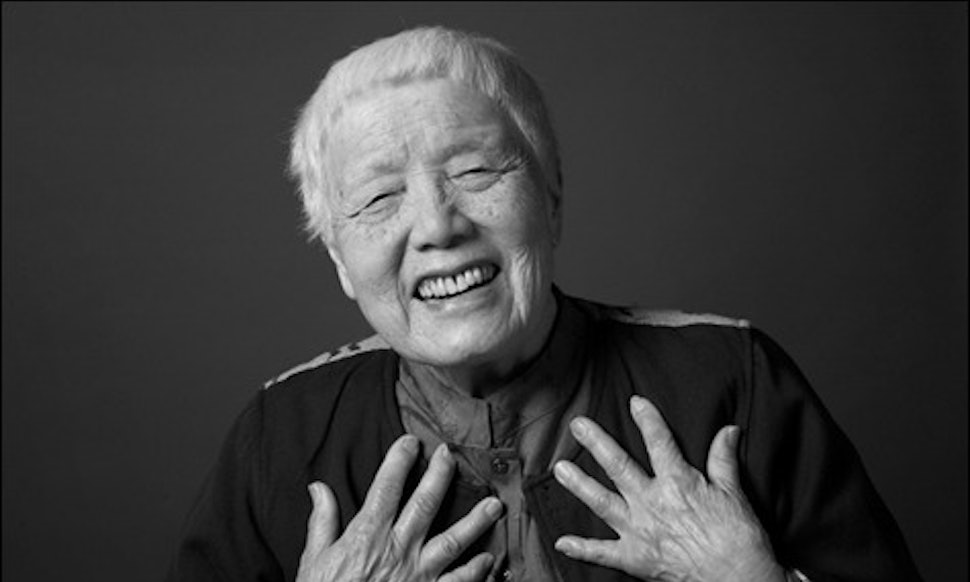 This President's Day, let's celebrate with a bit of wishful thinking. American history is packed to the brim with brilliant, passionate female activists and thinkers who would have made amazing presidents, if the world were a little fairer. As it is, we're still stuck waiting for a woman to take the top position in the White House — but it certainly isn't for lack of talent. So let's be inspired today by pondering what could have been. Here are 15 women in U.S. history who would have been legendary presidents, bonnet or no bonnet.
Belva Ann Lockwood, 1830-1917
Lockwood, one of the first female lawyers in the U.S. and the first to argue before the Supreme Court, was pretty sure she'd be a good president too: she ran for the job in 1884 and 1888, the first woman to appear on ballots. (She didn't win, but alleged that was because of voter fraud.) Frankly, her legal career was enough to prove her mettle: she drafted the legislation to allow her to pass the Bar and forced it through Congress herself.
Image: Library of Congress
Carrie Chapman Catt, 1859-1947
Catt was a famous and controversial figure in the fight for women's suffrage in the United States. Her campaign for the Nineteenth Amendment, which gave women the right to vote, was huge, involving 1 million volunteers and countless speeches and rallies — and was ultimately successful in 1920. She also organized campaigns against the persecution of Jews in Germany.
Image: Wikimedia Commons
Dolores Huerta, 1930–
Dolores Huerta, nearly 85, is a civil rights activist who founded the United Farm Workers association and has spent much of her life agitating to give farm workers and Hispanic Americans equal rights. She's responsible for a huge swathe of progressive laws, and is also a legendary hard-ass who successfully sued the San Francisco police after they beat her so hard she needed her spleen removed at a peaceful protest in 1988.
Image: Getty
Harriet Ann Jacobs, 1813-1897
Jacobs wrote the immensely powerful Incidents In The Life Of A Slave Girl , about her upbringing as a slave in North Carolina and eventual escape, and spent the rest of her life advocating for the abolition of slavery. The book was widely rejected by publishers, but Jacobs never gave up, pushing hard until it finally came out in 1861.
Image: Wikimedia Commons
Margaret Fuller, 1810-1850
The first women ever to be allowed to use Harvard's libraries, Fuller wrote Women In The Nineteenth Century, one of the first major feminist books to be published in the U.S. She wrote passionately about women being allowed education and equal rights, inspired the character of Hester Prynne in The Scarlet Letter, and was a prominent (and often confrontational) journalist and public figure. Sounds like good preparation for the presidency to me.
Image: Library of Congress
Harriet Beecher Stowe, 1811-1896
You know her as the author of Uncle Tom's Cabin, one of the ultimate antislavery novels, but she was also a hugely prolific writer and activist for the rights of women. President Lincoln apparently told her she was "the little woman who wrote the book that started this great war" — meaning, of course, the Civil War. "Little" was presumably meant to be ironic.
Image: Library of Congress
Marian Wright Edelman, 1939–
Edelman is a lifelong campaigner for the rights of disadvantaged children, and the founder of the Children's Defense Fund in 1973. She was arrested for her activism during the Civil Rights movement, and her motto is now famous: "If you don't like the way the world is, you have an obligation to change it. Just do it one step at a time."
Image: Wikimedia Commons
Jane Addams, 1860-1935
The first American woman to be given the Nobel Peace Prize, Addams devoted her life to the rights of women and children, founding the settlement house Hull House to provide social and educational services to residents of Chicago's Near West Side neighborhood. She lectured everywhere, encouraging women to become socially active leaders, and was a tireless fighter against disease and poverty.
Image: Library of Congress
Grace Lee Boggs, 1915–
Grace Lee Boggs, turning 100 this year, is a Chinese American political activist and academic who wrote and fought extensively for social justice, often on the radical left. She tried and failed to convince Malcolm X to run for the Senate, and Cornel West has called her "one of the greatest freedom fighters in the history of the nation."
Image: Wikimedia Commons
Dorothy Height, 1912-2010
Height, who was the head of the National Council For Negro Women for 40 years, was an activist for African American women's rights, and was described as one of the "Big Six" of the Civil Rights Movement. When she died, Hilary Clinton said that Height "understood that women's rights and civil rights are indivisible. She stood up for the rights of women every chance she had."
Lucy Stone, 1818-1883
Stone, the first woman from Massachusetts to get a college degree, was a fighter for women's rights — she helped organize the National Women's Rights Convention, inspired Susan B. Anthony and Elizabeth Stanton, and was vocal about everything from equal pay to women's right to hold political office and divorce law. Against huge odds, she was a stubborn, outspoken activist all her life.
Image: Library of Congress
Mary Church Terrell, 1863-1954
The daughter of former slaves, Terrell was one of the first African American women to get a college degree, and she put it to good use, becoming a high-profile educator and writer who agitated for women's rights and racial equality. She was also that classic Presidential combination of intelligent and a great performer: at the 1904 International Congress of Women in Berlin, she earned a standing ovation by delivering her speech three times — in German, French and finally English.
Image: Wikimedia Commons
Johnnie Carr, 1911-2008
A childhood friend of Rosa Parks, Carr was an icon of the Civil Rights movement in Montgomery, Alabama: she raised money in 1931 for the defense of the Scottsboro Boys, nine young African American men wrongfully accused of rape, played a huge role in the boycotts and protests after Park's famous act of disobedience, and won a lawsuit to desegregate Montgomery's schools in 1969.
Image: Getty
Mary McLeod Bethune, 1875-1955
Bethune, a daughter of former slaves, founded the Daytona Normal and Industrial Institute for Negro Girls in Florida and the National Council of Negro Women, and left a "spiritual bequest" in her will: "I leave you a thirst for education. Knowledge is the prime need of the hour." She was an adviser to Presidents Coolidge, Hoover, Roosevelt and Truman, and doubtless would have been damn good at the top job herself.
Image: Wikimedia Commons
Rose Schneiderman, 1882-1972
Born to a Jewish family in Poland, Schneiderman was an immigrant to the U.S. who became one of the first activists for women's labor rights, founding the first all-female worker's union in New York in 1903. She became a prominent adviser to President Roosevelt on equal pay and social security, tried to rescue European Jews during WWII (earning her the admiration of Albert Einstein), and, yes, ran for the senate herself in 1920.
Image: Wikimedia Commons