Tinder Messages On Valentine's Day Show The Weird, Depraved Stuff People Were Saying On The Day Of Love — PHOTOS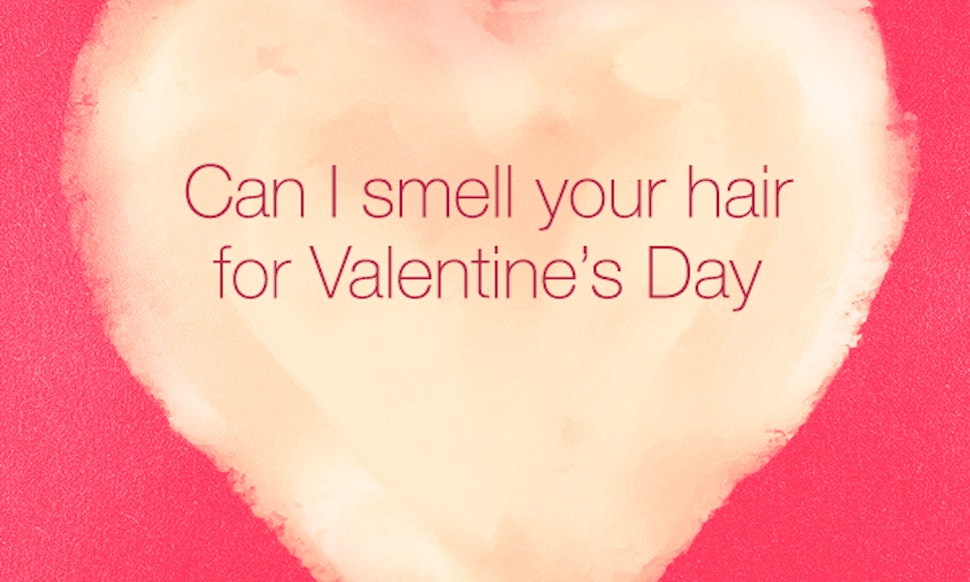 Valentine's Day used to be my favorite night of the year to hit up dive bars because there's nothing more fun than wallowing in the desperation and/or total over-it-ness that everyone there shares on that night. But then 2014's Valentine's Day happened and I was part of the desperation crowd so the tradition kinda died at that point. However, Tinder will always offer a comfortable alternative as the world's dive bar we can all access safely from beneath multiple down comforters in our personal pizza pillow forts. Valentine's Day 2015 certainly inspired some desperation and disturbance—especially in that digital dive bar. Tinder Messages On Valentines transferred these messages, which ranged from "profoundly weird" to "downright gross", onto clashing pink and cream hearts for a collection that yields equal parts "festive" and "fearsome". Cute!
Image: tindermessagesonvalentines/Tumblr
I'd like to learn more about this human's background in biology classes.
At least this seems a person humble enough to recognize their own mistakes. Aww.
Nothing turns a lady on faster and harder than waxing on her appearance as weird ;)
Not really. Since dating is already ruined, I'd rather not also ruin candy on the same day.
Did you know if you type a frowny face next to a smile face with no spaces in GChat it makes a pig face? Makes sense here.
You mean like Sisqo? Maybe.