'The DUFF' Is The High School Movie We Need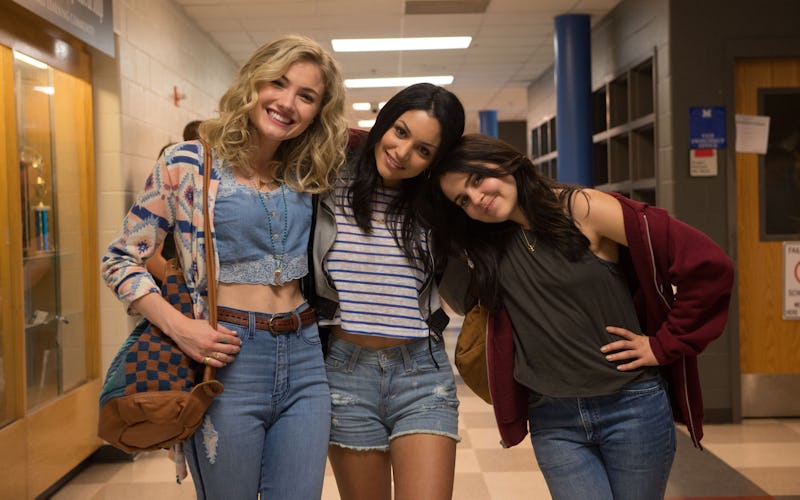 If you've heard the premise of, or seen a commercial for the upcoming Mae Whitman film The DUFF, you might already know that the film is taking itself just seriously enough. From Kylie Jenner's DUFF t-shirt to the message of the movie — being a DUFF is a state of mind rather than a genuine insult about one's appearance — it's clear that the word is well on its way to entering our modern vernacular, before the film is even released on Feb. 20, 2015. However, in this exclusive behind-the-scenes featurette from The DUFF below, the film's stars and creators reveal that they are not just trying to get a new word into the dictionary. They are trying to tap into an entire youth subculture that remains the same with each new generation.
The ubiquitousness of the high school film might be such that they all begin to seem repetitive and cliche after a while — and certainly The DUFF will give you flashbacks of The Breakfast Club or Mean Girls or She's All That — but there's a reason that this time in a teenager's life forms the backdrop of so many films with such similar stories. It's because that story is universal, those lessons and those emotions are raw and real, and there is never going to be a generation of high school students who don't feel insecure, out of place, and ready for it to be their time to shine.
"[The DUFF] is zeitgeist-y and of the moment and super relatable," said McG, the producer of the film. "...high school is a very emotional time, which is why I think it's been classic fodder for storytelling." And he's certainly correct. Whether you're still in high school or have put many precious years between yourself and that struggle for the right lunch table to sit at on your first day, there's nothing in The DUFF that won't speak to the experience of students, past and present, young or old. And that's really amazing.
Check out the featurette below.
Image: Guy D'Alema/CBS Films