Josie Duggar Is Doing Well After A Health Scare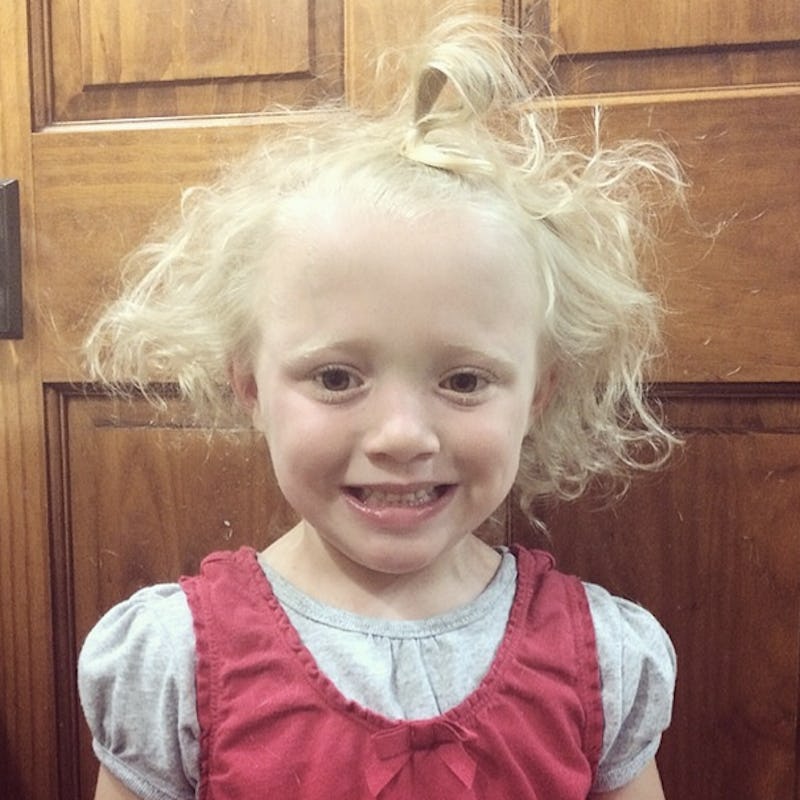 The newest season of 19 Kids and Counting premieres Feb. 17, and fans can expect new episodes filled with shocking news and health scares. In the trailer, the Duggar family deals with Jill's pregnancy, Jessa's wedding, and five-year-old Josie Duggar's health scare in 19 Kids and Counting Season 9. Josie is the youngest Duggar — currently — and will face some seriously scary health complications in the newest season, which the show will apparently focus on. So what is currently going on with Josie Duggar's health?
In the trailer for the newest season, we see little Josie — who was born nearly three months premature in Dec. 2010 — being carried after suffering from a seizure. Jana, 25, speaks from the hospital room with her sister saying, "Josie seized 15 minutes before the paramedics got into the house and then kept seizing the whole way here." It is obviously very scary not only for little Josie, but for her entire family as well.
This isn't the first time the now five-year-old has suffered from a seizure. Josie also suffered from a seizure back in a 2011 episode of 19 Kids and Counting when her parents were out of the country. When that occurred, Josie suffered from a high temperature that onset the seizure, which Jim Bob Duggar said lasted for a long time.
According to a TLC blog post by Michelle Duggar posted late last year, "Josie is doing miraculously well." Michelle didn't go into much detail about any specific health concerns Josie was dealing with, so hopefully that is a hint that she is in good health overall since the seizure from the trailer occurred.
In December, Josie celebrated her fifth birthday with the whole family at McDonalds. Jim Bob told People that despite Josie's turbulent start to life "she's gotten stronger and stronger, and it's hard to hold her down now! We are thrilled with her progress and so thankful to God that she is alive and doing so well."
Although the family the family hasn't posted much more on Josie's health, hopefully fans of the show can take this no news as good news in the progress towards a solid bill of health. The Duggar family certainly has enough love to help Josie feel like a million bucks. Check out the trailer for Season 9 of 19 Kids and Counting below, and watch the new season Feb. 17 on TLC.
Image: duggarfam/Instagram