Is Another 'Big Hero 6' Film Coming?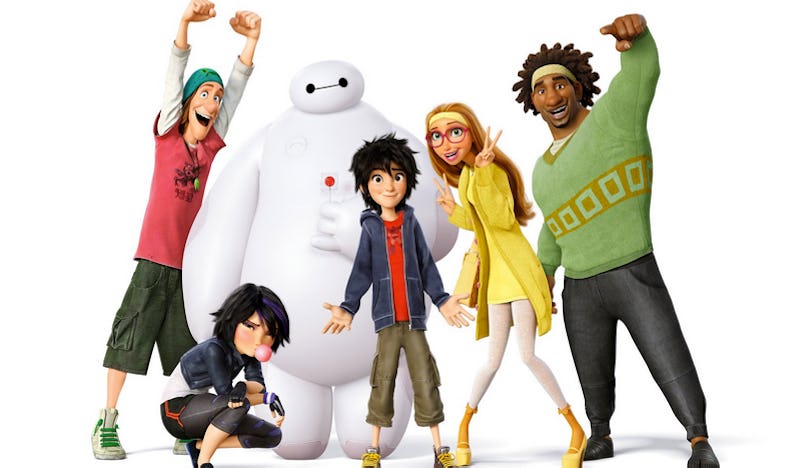 Disney fulfilled their mission to make the masses weep once again this past fall with the release of Big Hero 6 . But the question remains: Will Big Hero 6 get a sequel? This is, after all, a world where sequels and franchises run wild after practically every financially successful movie — and Marvel or Disney are hardly strangers to the game. So what's the status? Well, I wouldn't hold my breath — but I wouldn't rule the possibility out, either.
Big Hero 6's directors, Don Hall and Chris Williams, had a long talk with Creative Studios recently, during which they talked about the prospect of sequels. As Hall notes, they're a bit tired:
We'll see. We just finished this one, and the truth is, we're exhausted from the ordeal of making it. It was really fun, but it was long hours, and it was pretty intense. It's a pretty emotional time for us. These are characters that we've grown to know very well, now it's time to let go of them, and they're going into the world without us. We're in the middle of that phase. So we haven't talked about or thought about any sequels or anything like that. Having said that, of course, we love these characters, and the thought of working with them again some day definitely has its appeal.
So there you have it: It's definitely not off the table, but everyone involved needs a bit of recoup time. And besides, sequels tend to be better when created out of a story asking to be told than when created out of a desire for those dolla-dolla bills.
Image: Disney